Share this item with your network:
Rethinking your place on the early adopter curve

Evaluate
Weigh the pros and cons of technologies, products and projects you are considering.
Recent trends in cloud computing fuel the need for DevOps methods
New offerings, such as serverless computing and function as a service, improve the cloud experience. But they also spell big changes for IT staff, including a push toward DevOps.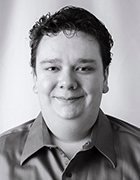 By
Cloud services have transformed IT infrastructure, but the most recent trends in cloud computing signal a more fundamental shift that's reshaping jobs. Newer cloud services and application design principals -- such as microservices, serverless computing and function as a service -- have important implications for both IT operations staff and developers.
However, understanding the difference between these services and how they affect application deployment can be confusing, especially since most cloud providers will simply tell you their service is best. Let's review the characteristics that define each service and how they fit in with DevOps methods.
Dig Deeper on Cloud application development