Share this item with your network:
The new face of scale-out storage

Helder Almeida - Fotolia
SaaS apps reshaping face of enterprise IT
As SaaS apps continue to infiltrate the enterprise, they're freeing up precious resources -- and reshaping IT's role.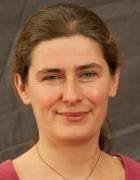 By
Not better, not worse -- just different. That's how IT professionals describe how their jobs change when their organizations move from running on-premises applications to outsourcing to hosted software as a service providers.
It's easy to think that software as a service (SaaS) makes IT's job dramatically easier. Replace an on-premises application with a hosted version, and all of a sudden, IT has one less application to procure, provision, configure, backup, patch and update.
It's also easy to see how that same hosted application could complicate matters -- by hosting IT staff out of a job. If the application doesn't need a person to manage it, then does the organization really need to keep that IT person around?
While hosted applications don't need as much care and feeding as on-premises applications, they do require a lot of up-front architecture and integration work -- and who better to do that than IT? SaaS apps also tend to beget more SaaS apps, which, in turn, beget more architecture and integration work. And someone needs to be left to pick up the pieces if something goes wrong with the hosted app. It all spells a lot of change on the horizon, and IT professionals must think about what role they will play in increasingly SaaS-powered organizations.
Unstoppable SaaS
If you don't think that the world is moving to SaaS, you're living in the wrong decade.
"There hasn't been an on-premises software company funded since 2007," said R. "Ray" Wang, principal analyst at Constellation Research. "You have no choice. It's all going to be SaaS."
According to a recent survey by North Bridge Venture Partners, SaaS adoption grew five-fold from 11% to 74% over the past four years. Meanwhile, the legacy on-premises deployment model is shrinking, according to Gartner, declining from 34% today to just 18% by 2017.
The good news is that the speed and ease that organizations can deploy a new SaaS application brings enormous benefits -- often with little to no impact on IT.
Cedar Fair, which owns 11 independently branded amusement and water parks throughout the U.S., recently began using hosted CRM and email marketing software from Merkle and Salesforce (ExactTarget). Whereas customer data used to be siloed and difficult to get at, today the firm "has much better information on guest behavior [and] more robust abilities to honor guests and market to them," said Daryle Powers, vice president of CRM at the firm.
The amount of work that IT needed to do to make this happen, meanwhile, was relatively minimal. Occasionally, IT will be called upon to provide access to new data capture points, but, for the most part, it has moved on from those platforms.
"IT has stepped away from Merkle [and ExactTarget] -- they don't support any of those platforms," Powers said.
Instead, staff concentrates on maintaining the infrastructure that runs day-to-day park operations: the master database of record, ticket sales, the website, and redemption data.
"It's really freed up their time, and alleviated the need for them to understand customer data and be able to focus on park infrastructure," Powers said.
Alex Barrett is editor in chief of Modern Infrastructure. Write to her at [email protected].