Share this item with your network: BACKGROUND IMAGE: iSTOCK/GETTY IMAGES
Production workloads go boldly to the cloud

iSTOCK/GETTY IMAGES
Evaluate
Weigh the pros and cons of technologies, products and projects you are considering.
Scripted automation saves the day in cloud-first IT approach
By forgoing traditional hardware and using a cloud-first approach, one company was able to take advantage of scripted automation -- and save money.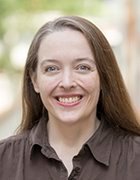 By
While some companies struggle with complex cloud migrations or are stuck in on-premises, others are coming forward with a cloud-first approach. By spending less on traditional hardware and software, enterprises are able to capitalize on the business value of cloud services. In this three-part series, cloud-first advocates discuss some of the benefits of their choice, including scripted automation.
Speedy server builds, whether to provision quickly, overcome temporary glitches or recover from a far-reaching disaster, are a priority for Robert Half International, which moved a 3,000-user global SharePoint environment to AWS in January.
This is part of a larger "cloud-first" effort at the company, explained Sean Perry, CIO for the Menlo Park, Calif.-based staffing firm.
"I've made clear to the team that we're going to ride the data center horse until it dies. And then when it dies, we're just going to pitch the keys in the door and walk away," Perry said. "We're definitely trying to spend less and less every year on the data center and take that ever-shortening life cycle on the depreciation schedule."
If application owners can't cite a specific reason for keeping apps on-premises, Perry said, they know they will have to move to the cloud soon.
The SharePoint effort began with a double-upgrade from SharePoint 2007 to SharePoint 2010 and then to the 2013 edition, which was a natural impetus to re-platform the app as well.
The production environment in AWS is highly redundant, with two Web front ends, Elastic Load Balancer and a Web application firewall appliance that assists with things like compression anti-malware and other front-end activities. Redundant application servers and a mirrored SQL Server encrypted with Microsoft's transparent data encryption round out the deployment, which sits inside an Amazon virtual private cloud.
Meanwhile, Perry has passed down a mandate that all environments, from a deployment and rebuild perspective, must be scripted, something that works only when the back-end hardware is abstracted.
"There are so many people involved in provisioning a traditional server. We can't get to that level of automation," Perry said. "There are too many people that create snowflake servers, so when you want to create another one exactly like that, it's, 'Well, what did Bob do last time? What did Larry do last time? Did they get the fan settings right?'"
Now, Perry said, "We can treat it more like we just treat a software release. Run that script, and it'll produce the same results."
This represented a learning curve for Brian Ochipinti, the Robert Half senior director charged with overseeing the SharePoint project.
"You have to build into your [project] timeline the creation of those scripts," Ochipinti said. "But if you pay your dues up front, you reap your rewards on the back end."
Robert Half uses PowerShell scripts to quickly spin up another server, ensure correct configuration, verify that it has the appropriate version of the codebase on it, and get it running as quickly as possible.
"The environment's not going to be down more than a couple of seconds or minutes in most cases," Ochipinti said. "For example, a front-end drive went down the other day, and the environment failed over so that all the traffic was altered to go through just the single front-end that was working. We remounted a new front end, and got it up and running in a matter of minutes."
Scripted automation also helps control costs. Robert Half created tasks that automatically stop nonproduction environments at 7 p.m. each day. Those environments spin back up when the team returns in the morning. "That had some growing pains with it. There were some environments that weren't tagged correctly, so they'd get blown away inadvertently," Ochipinti said. "But it helps you practice and test your scripting when you need to rebuild those [instances]."
Beth Pariseau is a senior news writer for SearchCloudComputing.com and SearchServerVirtualization.com. Write to her at bpariseau@techtarget.com or follow @PariseauTT on Twitter.
Dig Deeper on Cloud automation and orchestration