Share this item with your network: BACKGROUND IMAGE: iSTOCK/GETTY IMAGES
Production workloads go boldly to the cloud

iSTOCK/GETTY IMAGES
Evaluate
Weigh the pros and cons of technologies, products and projects you are considering.
Small businesses drop data centers for advantages of cloud computing
Small businesses might have the most to gain from a cloud-first approach, expanding their reach and increasing agility with minimal overhead.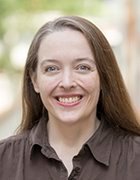 By
Access to production servers from anywhere on the globe via a cloud service provider can help small businesses expand their reach. In this part two of this three-part series, small businesses discuss the advantages of cloud computing and how they affect growth potential.
This was the case for Leica Geosystems SmartNet North America, proprietors of a precision GPS service for surveyors, engineers, construction and precision agriculture. The service corrects the 100-foot accuracy of most commercially sold GPS systems down to as little as half an inch, broadcasting from a network of 600 stations in the U.S. and Canada.
"Our staff is also spread all over the place," said Tyler Collier, product engineer for SmartNet. "So being able to just buy bandwidth, and have access everywhere, has been a great benefit."
Incremental operational expenditures have also been ideal for the company, which has quadrupled in size over the last four years, Collier said. It's easier to get operational expenditures approved than capital expenditures for depreciating assets.
And like Robert Half International from part-two of this series, Leica wanted out of the data center business.
"When we first started this project, our expertise was in the GPS infrastructure side and the operating side of networks -- and not IT or the virtual environment," Collier said. "For us to be able to put everything in the cloud with a provider that has expertise in that, it allowed us to maximize our investments other places."
Leica turned over its IT to iLand Internet Solutions Corp., a VMware vCloud service provider based in Houston in 2010. As with Robert Half, the migration of Leica's servers to cloud coincided with another transition, from physical hardware to virtual servers.
Leica is now moving to iLand's newest cloud environment, called Enterprise Cloud Services (ECS) which offers self-service and predictive analytics through a new Web-based portal, from a previous version of iLand's cloud environment, which was called iLand Cloud Services.
For Collier, there will be significant benefits to the new platform, particularly in server performance, since the new cloud is built on newer, faster hardware. It will, however, come at a cost -- about 20% more per month.
"It's exciting to move to the new environment to see what kind of performance increases we could get, but at the same time I look at it from a cost perspective and go, 'Oof, that's a little bit more than I thought it was going to be,'" Collier said.
Beth Pariseau is a senior news writer for SearchCloudComputing.com and SearchServerVirtualization.com. Write to her at bpariseau@techtarget.com or follow @PariseauTT on Twitter.
Dig Deeper on Public cloud and other cloud deployment models