Share this item with your network: BACKGROUND IMAGE: iSTOCK/GETTY IMAGES
Hyperconvergence emerges as a data center building block

iSTOCK/GETTY IMAGES
News
Stay informed about the latest enterprise technology news and product updates.
SoftLayer CEO talks IBM's cloud pitch, AWS competition
IBM's SoftLayer acquisition gave an adrenaline shot to Big Blue's cloud ventures. SoftLayer CEO Lance Crosby talks IBM's new cloud strategy.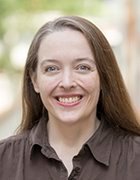 By
Lance Crosby is the CEO and founder of SoftLayer, a company IBM purchased in 2013 to boost its cloud computing credibility among enterprise customers. Modern Infrastructure caught up with him this spring to suss out SoftLayer's progress at IBM.
Modern Infrastructure: What's IBM's cloud pitch to enterprises?
Lance Crosby: Everything we do can be either single-tenant or multi-tenant, and we give complete control and transparency, which is unlike all the other clouds. Our background is in enterprise and government hosting. The look and feel of SoftLayer is a lot more familiar to enterprise customers than other clouds, which is why IBM was drawn to SoftLayer at the time of the acquisition. Because we're the foundation for the entire cloud portfolio, those attributes available at the infrastructure level can be inherited at the PaaS and SaaS levels as well. It gives each one of those teams the ability to decide what they want the end product to look like. What we've found is, most enterprises and most governments like that for both compliance and security reasons, and just because they've always typically driven their own infrastructure.
People ask, "How are you like Amazon?" [Our] service is consumable, frictionless and API-driven, and by the month, by the hour, by the seat, but that's about as far as it goes. Once you get past that, we're just a whole lot more enterprise-y, for lack of a better term, than competitors are.
IBM has cachet among large enterprises, but what about startups and developers?
Crosby: We know there's a problem of relevance to that crowd. We've used SoftLayer as a way to become relevant to the born-on-the-Web crowd. Specifically, we've used our Catalyst program, which is an incubator and sponsor for startups, to really become relevant for the first time to that audience.
What new information should people know about IBM and SoftLayer in the cloud?
Crosby: It's really regarding the breadth of available services, as IBM spent the last four or five years before they bought SoftLayer building and/or buying a lot of cloud properties. There's about 150 total. They purchased roughly 70 or 80 of them and built the other ones internally. I certainly had no idea until I showed up at IBM that any of this stuff existed, and I think they did a poor job trying to tell a cloud story. After they acquired SoftLayer, I got a whole lot of leeway on how to change the story and how to articulate it better, and I believe in the last nine months we've done a much better job than they'd done in the last four or five years.
It's increasingly a software-defined world. What does that mean for SoftLayer's bare-metal differentiation?
Crosby: We've given bare metal a lot of the features that virtualization and cloud typically had: you can deploy [instances] on the fly, you can get them on demand, you can clone a bare-metal running server and make an image of it. The reality of it is, most of our customers who deploy bare metal use it for databases or big data solutions, because you don't give up that hypervisor tax, which is anywhere from 20% to 40% depending on whose virtualization technology you're using. And since we gave it the features people were buying [virtualization] for anyway, they typically like to go with bare metal because you have to buy a lot less, and you have to manage a lot less.
In what cases does SoftLayer tend to lose deals to competitors today?
Crosby: I would say the only place we really lose is price. We're here to be cost-effective for the value, but it is not our mission to be the low price leader. Amazon is absolutely going after that, and we're not that much of a premium over Amazon, but we're also a different animal. We're simply going after a different audience that wants a different feature set. If it comes down to "what's the lowest price for the widget?" we'll never win that one.
Beth Pariseau is senior news writer for SearchAWS.com. Write to her at bpariseau@techtarget.com or follow @PariseauTT on Twitter.
Dig Deeper on Azure, Google and other public cloud providers