Share this item with your network: BACKGROUND IMAGE: iSTOCK/GETTY IMAGES
Lift and shift vs. re-platforming cloud apps

Nmedia - Fotolia
News
Stay informed about the latest enterprise technology news and product updates.
Squeezing the most out of your organizations' SaaS apps
Despite the popularity of SaaS, questions around the technology remain. To get some answers, Modern Infrastructure spoke with Cloud Sherpas' CTO.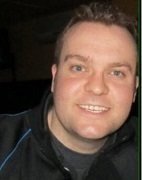 By
As cloud computing makes its way into more organizations, software as a service is becoming a popular option for enterprise applications. But despite its popularity, there are still many questions and misconceptions about cloud and SaaS apps, such as control, customization, performance and more. To help organizations get the most out of their SaaS apps, Modern Infrastructure spoke with David Hoff, CTO of Cloud Sherpas.
MI: What is the most common misconception enterprises have about hosted software as a service apps?
David Hoff: The most common concern we see is organizations feel they're going to lose control. There's a very common pattern that's established over many, many years that we've been able to build a walled garden and put a firewall around all that is IT. That paradox starts to change when users are able to access a [service] directly. And that concern is usually at the top of the list for organizations looking to make the change.
MI: Can SaaS apps now deliver the right level of customization that an enterprise really wants and needs?
Hoff: In the vast majority of cases, absolutely. The better question tends to be, 'What level of customization really is appropriate?' For so long, we've kind of taken the parent approach that whatever a child asks for, they get. And it's our responsibility now to change that equation a bit and say this is really what makes sense for us as a business.
MI: What about multi-tenant performance and availability?
Hoff: When we think about cloud, and we think about the business model that supports the environment, these are organizations that are getting paid, per user, per month. So everything they're going to do is going to support that availability and that uptime, which is a stark contrast to the situation we had on-premises years ago where we would invest in a [service] and it would sit in maintenance mode for three to -five years. Now, there's a financial imperative to make sure that on a daily basis that application is performing and meeting the user's needs.
MI: Are there any similarities in how you would manage a SaaS app vs. an on-premises app?
Hoff: There are a lot of things that are very similar, [and] many of them are amplified. We think about the traditional roles in IT, that the on-boarding and off-boarding of employees in the directory, we think about the integration needs, managing the security of the data. All these are things we continue to bear the responsibility within the IT team.
MI: What specifically can IT teams do to better support a software as a service environment?
Hoff: The biggest change IT teams can make to advance the business is to get more involved in the business itself. Moving out into the line of business, understanding what's strategic about the organization really helps the business and the IT teams make decisions that fit how the organization is run.
Adam Hughes is Managing Editor for Modern Infrastructure. Email him at ahughes@techtarget.com or find him on Twitter at @AdamHughesTT.
Dig Deeper on SaaS support and licensing