Terremark goes down: Top 10 cloud stories of 2010
VMware partner and global hosting provider Terremark suffered a seven-hour March outage in one of the biggest cloud stories of 2010.
7. Terremark vCloud Express outage raises red flag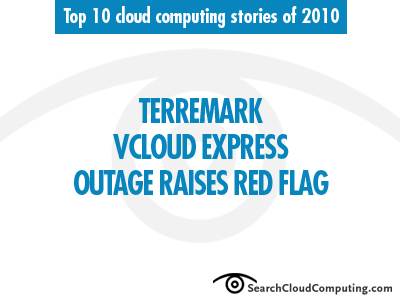 Numerous cloud providers want enterprises to believe that their services are both secure and reliable, but any kind of slip-up can ruin months of efficient service. That's what happened to VMware partner Terremark in March; a seven-hour outage left numerous customers wondering just how enterprise-ready its vCloud Express service was.
The official word was that "Terremark experienced connectivity loss, which caused an outage in the vCloud Express services in its Miami data center." But the real issue was in how Terremark dealt with the incident; the company didn't have a status page, and it only offered vague assurances and updates to affected customers. If a cloud provider is trying to convince enterprises that it's ready for the big time, this is probably not the way to do it.
Dig Deeper on Azure, Google and other public cloud providers