Evaluate
Weigh the pros and cons of technologies, products and projects you are considering.
Three questions that can make any open source cloud vendor squirm
Do you believe in open cloud? Don't just drink the Kool-Aid. Ask open source cloud vendors the right questions to avoid simply taking a leap of faith.
The term "open cloud" isn't just a new, subordinate cloud computing buzzword, it's fast becoming a religion. So, at which church do you pray -- the church of OpenStack, the church of Citrix's CloudPlatform, the church of Eucalyptus or do you attend services at the house of another open source cloud player?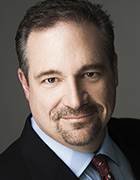 David S. Linthicum, CTO and founder of Blue Mountain Labs
There are a few reasons the cloud market is moving in the open source direction. First, we love the concept of working with technology that is not beholden to a single vendor. Second, we have the (typically unleveraged) potential to drive change in technology to better meet our requirements. Finally, the price of open source cloud is typically right, with much of this technology costing little to nothing.
The physical manifestation of open cloud technology comes in the form of distributions. Distributions are instances of open cloud software, typically with some additional value-added features. In the world of cloud computing, this is typically software required to create a private, public or hybrid cloud. However, distributions could also be cloud management stacks, security, use-based accounting or other components that make up a cloud.
There are, however, downsides to open cloud technology that you should always consider in your technology selection process. For example, you need to understand the true cost of deploying open source software versus commercial offerings.
In many instances, organizations select open source before they understand their true business and technology requirements. The use of open cloud software could actually cost you more than a commercial version because open cloud may not be a good fit in certain cases.
This is where the aspect of religion comes into this technology. Enterprises often make leaps of faith that defy sound logic.
So there are a few questions you need to ask your open cloud technology provider to be sure you're not blindly following the wrong cloud religion. And these questions may make your open source cloud provider a bit uncomfortable.
Does the use of this open cloud technology guarantee portability?
If your cloud vendor is truthful with you, the answer is going to be a firm "No." The notion that applications and data localized on one version of an open cloud will port A-to-A to another distribution of the same standard is a bit of science fiction right now. Current cloud standards are fragmented, making portability among cloud providers difficult. Eventually, this problem will be resolved, but how soon we'll get there is still unknown.
Will this cloud product be around in five years?
The correct answer is, "Who knows?" Even if you talk to the larger cloud players with gobs of money, the fact of the matter is this market is rapidly growing. Venture capital dollars are being spent fast and furiously to start these open cloud companies. Sooner or later, things will normalize.
Smaller companies with successful products will fold into larger companies or go away altogether. In some cases, products larger companies provide will be deemed unprofitable and will be cancelled or pushed out to the public domain. This is an issue on both the open and commercial sides of the market, but the open source side is growing more rapidly.
Will I be able to assist in driving the cloud standard?
The correct answer is, "If you have enough money and time." For the most part, technology providers -- not end users -- drive standards. The reality is these organizations are groups of loosely coupled technology companies driven together to provide a solid argument for using their technology first and using the standard second.
If you're looking to get into the design-by-committee mix, you'll be welcome with open arms in the open source community. However, you'll have to have enough clout in the game to drive the changes you're seeking as well as the free time needed to follow a technology provider around from meeting to meeting. The larger you are and the more money you spend often gives you more say in the world of cloud standards.

David (Dave) S. Linthicum is the CTO and founder of Blue Mountain Labs an internationally recognized industry expert and thought leader, and the author and co-author of 13 books on computing, including the best-selling Enterprise Application Integration. Dave keynotes at many leading technology conferences on cloud computing, SOA, enterprise application integration and enterprise architecture.
His latest book is Cloud Computing and SOA Convergence in Your Enterprise, a Step-by-Step Approach. Dave's industry experience includes tenures as CTO and CEO of several successful software companies and upper-level management positions in Fortune 100 companies. In addition, he was an associate professor of computer science for eight years and continues to lecture at major technical colleges and universities, including the University of Virginia, Arizona State University and the University of Wisconsin.