Share this item with your network: BACKGROUND IMAGE: iSTOCK/GETTY IMAGES
Hybrid cloud command and control

Nmedia - Fotolia
News
Stay informed about the latest enterprise technology news and product updates.
Time for IT to rein in cloud computing control
Developers have enjoyed an era of 'free cloud love,' with unlimited public cloud access. But nothing lasts forever, as IT looks to rein in the cloud.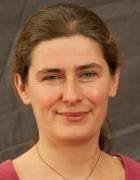 By
It was fun while it lasted, as developers and business units had their day of unfettered access to public cloud resources. But now, it's time for IT to take back control.
Between unpredictable and runaway costs, security lapses, lack of visibility and management complexity, organizations are beginning to put the kibosh on free cloud love in favor of policy-based access, provisioning and centralized management. Additionally, organizations promote secure and economical internal private cloud use alongside a public cloud. And this lays the foundation for true hybrid clouds.
"When a company goes to a cloud model and the users can provision whatever they want, you lose control of your costs," said an infrastructure capacity management specialist at a global entertainment firm.
At least, that's what happened when the firm gave developers free rein to the cloud.
"It didn't become apparent for over a year -- the time it took for a budget cycle. And then, the CIO had to explain to the CFO why we were over budget and why the available budget for infrastructure projects wasn't there," he said.
Now, his company's goal is to promote the use of pre-paid internal private cloud resources and, with help from Cirba's capacity planning and performance management software, ensure that capacity matches demand.
But developers expect that cloud enables them to quickly provision their own resources, so any new control efforts can't prevent that.
"Developers just want to develop. And that's fine, as long as they develop what we intended for them to develop," he said.
The party's over
The same story is playing out in large organizations everywhere, said Sebastian Stadil, founder and CEO of Scalr, an open source cloud management platform (CMP) provider. "[Before the cloud] IT was in the loop, it could apply policy [and] it could perform backups," Stadil said. "Now, the user bypasses IT and goes directly to the cloud."
That pre-cloud model had its pros and cons, respectively.
"There was security and control, but no agility," Stadil said. "[Today] we have the reverse: agility, but no security or control. [Scalr's mission is to] restore that policy and control to IT, without going back to the old world of everything having to go through IT."
An organization often realizes it needs some level of cloud management after the CIO asks for a review of cloud activities, Stadil said.
"IT says, 'We'd love to be able to tell you that the company is secure, but we have no visibility because everyone is bypassing us,'" Stadil said. "What happens then is panic. The organization realizes it is creating risk rather than limiting it."
It doesn't have to be this way. Lines of business take the lead for cloud planning in 38% of cases, according to a report by 451 Research on the state of the enterprise cloud in 2014. Ultimately, 80% of cloud spending is managed by the IT department and over 60% of that directly by the CIO, the report showed.
So while a lot of cloud activities begin outside the IT department, they can eventually find their way home.
Alex Barrett is editor in chief of Modern Infrastructure. Write to her at abarrett@techtarget.com.
Dig Deeper on Managing cloud infrastructure