Top 10 cloud computing leaders of 2011
From CTOs to cloud architects, the biggest and best cloud leaders of 2011 are represented in this look at the top players in the cloud market.
Top 10 leaders in cloud computing for 2011
Continue Reading This Article
Enjoy this article as well as all of our content, including E-Guides, news, tips and more.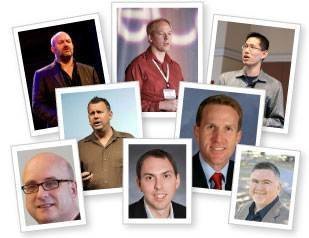 At last! Our list of 2011's top 10 cloud computing leaders is complete, and it's noticeably different from last year's edition. We've chosen the pioneers building and using cloud computing instead of the vendors peddling it, baring a couple of notable exceptions. These guys have practical, hands-on experience using the cloud and provide a beacon for others to follow.
The rules are fairly simple, as industry CEOs and mouthpieces are off the list; Ballmer, Maritz, Larry and all the rest have no idea what their companies are actually doing. Besides the brand new (OpenStack) and the biggest (Amazon), cloud vendors aren't on the list because they really haven't anything new to show us; it's all variations on a theme or the same old snake oil.
Those on this list are technologists that others turn to for real-world examples of how cloud computing is reshaping the enterprise as we know it.
Dig Deeper on Azure, Google and other public cloud providers