Top 10 cloud computing news stories of 2010
The year 2010 was packed with cloud news, including the Amazon-Eli Lilly squabble and VMware's many cloud announcements. This slideshow recaps the 10 biggest stories of the year.
Top 10 cloud computing stories of 2010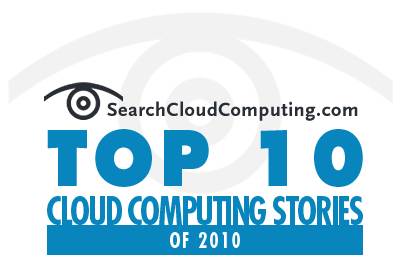 From outages to upgrades and everything in between, 2010 was a big year for cloud computing. The market continued to grow, but several big-name providers still suffered from the occasional bump in the road. And, as always, SearchCloudComputing.com was there to document it all.
VMware made its presence felt in the cloud market, the IT department at Amazon.com switched over to cloud computing and providers like Salesforce.com and Terremark raised eyebrows with unexpected downtime. Those stories and more are discussed in this look at SearchCloudComputing.com's most popular news stories of 2010.
Dig Deeper on Cloud architecture design and planning