Thorsten von Eicken: 2010 top cloud computing leader
Thorsten von Eicken, CTO and co-founder of rapidly expanding cloud computing management firm RightScale, ranks at number three on our list of cloud computing leaders.
3. Thorsten von Eicken, founder and CTO, RightScale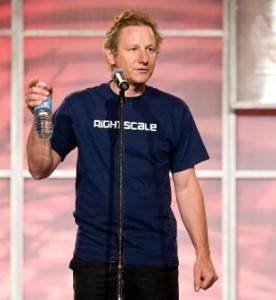 Thorsten von Eicken founded RightScale, the cross-cloud-provider cloud management service that indirectly handles more cloud computing than any other service. RightScale hosts Web services like online games maker Zynga, which has hit peaks of 75 million concurrent users, all through RightScale's management platform. von Eicken remains a force in enabling, shaping and observing how the real world uses cloud.
von Eicken maintains a solid Web presence, sharing his company's plans on the RightScale Blog and offering his own two cents on his TvE 2100 blog. His bio is also available, along with the rest of his RightScale management team.
Dig Deeper on Cloud infrastructure monitoring