Amazon: 2010 top cloud computing provider
With its Amazon Web Services offering, Amazon remains the undisputed leader in cloud computing and number one on our list of the top 10 cloud computing providers.
#1: Amazon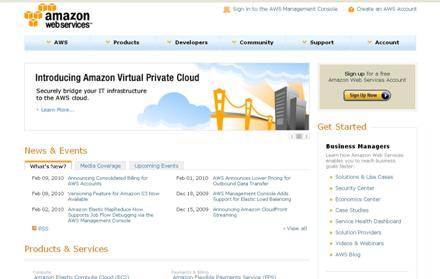 Amazon: Who else could be in first place? The online retail giant married its astonishingly efficient model of delivering goods around the globe with virtualization, making servers available to anyone anywhere for pennies. Arguably not the first company to apply the concept of cloud computing, Amazon Web Services is by far the most successful, and even if selling servers is only a fraction of its business, it's years ahead of anyone else in maturity and customer awareness.
-- Questions on our top 10? Think your favorite cloud provider should have made the cut? Let us know what you think we missed.
Dig Deeper on Amazon Web Services