GoGrid: 2010 top cloud computing provider
By rejecting VMware's funding proposal, GoGrid has proven itself to be fiercely independent and worthy of being on our top 10 cloud computing providers list.
#7: GoGrid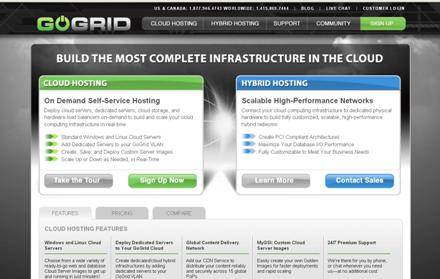 GoGrid: Popular with Web startups in the Bay Area, GoGrid has hundreds of customers running Web businesses on its Infrastructure as a Service offering. Fiercely independent, rumor has it the company turned down gobs of funding from VMware to switch its architecture from Xen to VMware's hypervisor technology. Let's hope providing flexibility and choice to customers was the right bet.
Dig Deeper on Azure, Google and other public cloud providers