Microsoft: 2010 top cloud computing provider
Microsoft's attempt to extend its IT influence into the cloud with the Windows Azure platform earns it a spot on our top 10 cloud computing providers list.
#5: Microsoft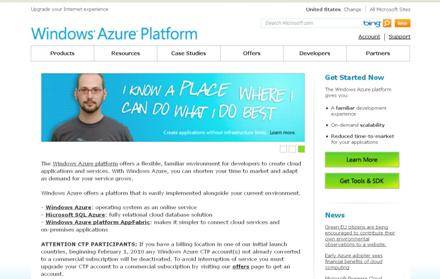 Microsoft Azure: Still nascent, the Platform as a Service offering holds the promise to let Microsoft shops trickle into Redmond's waiting arms. With the stated goal being that Azure will be as close to developing on Windows Server as possible, along with catholic support for languages and applications, Microsoft will very likely be able to use Azure to continue to dominate its favored markets as it begins to extend into the cloud.
Dig Deeper on Azure, Google and other public cloud providers