Savvis: 2010 top cloud computing provider
Focusing on security services in the cloud might give Savvis an edge in the cloud enterprise market, and it earned the company a spot on our top 10 cloud computing providers list.
#9: Savvis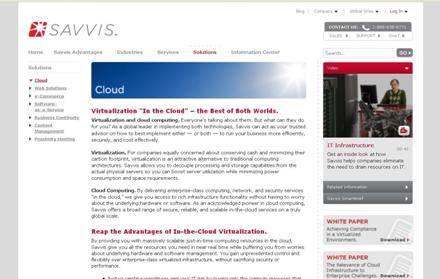 Savvis: Adding true cloud services to its hosting business took Savvis some time, but the company is starting to see revenue as a result. The hoster has focused squarely on security services in the cloud, including virtual machine and network-level security not available from other cloud providers. This could give Savvis an important edge as enterprises move into the cloud.
Dig Deeper on Azure, Google and other public cloud providers