Terremark: 2010 top cloud computing provider
Aligning itself with VMware and its influence over enterprises may benefit Terremark's future, and it certainly helped the company get on our top 10 cloud providers list.
#8: Terremark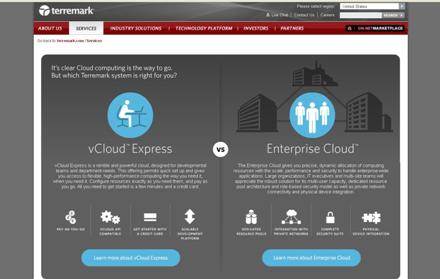 Terremark: The hosting company was first in line for gobs of cash from VMware and signed its platform away to VMware's vCloud Express service. Locking in to VMware's platform could be an advantage, if and when enterprises start buying cloud services.
VMware is a household name among most big businesses, and some have proven themselves reluctant to trust cloud providers they do not know. Leaning on VMware's cachet seems like a good bet if you're after large enterprise accounts.
Dig Deeper on Azure, Google and other public cloud providers