Appirio: 2010 top cloud computing startup
Appirio has made a name for itself as a cloud startup by integrating on-premise and cloud-based Software as a Service applications within the enterprise.
2. Appirio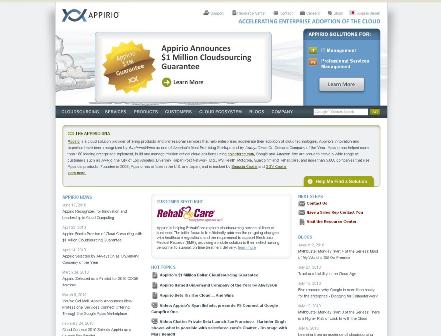 Appirio is another startup with astounding rates of growth -- in the triple digits since 2008 with no signs of slowing. It also has an impressive badge collection of more than 180 customers, including Avon Cosmetics and BMC Software. Appirio is a classic middleman, this time for cloud, that enterprises can use to stitch together on-premise and outside Software as a Service (SaaS) applications, as well as its own professional services automation (PSA) platform.
Products offered by the startup include a system for service executives that provides flexible reports and a clean, easy-to-use dashboard. It also has an on-demand Professional Services Enterprise application powered by Force.com that connects the selling of projects with managing people and delivering the goods, while integrating with systems like Google Apps.
Appirio has clearly hit a rich vein in tying up all the loose ends of enterprise IT. The company had more than $15 million in funding in 2009.
Dig Deeper on Cloud application migration