Cloud.com: 2010 top cloud computing startup
Cloud.com, formerly known as VMOps, is a cloud startup that offers an open source cloud platform and infrastructure management software.
10. Cloud.com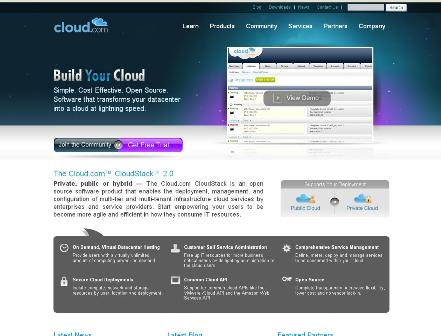 Cloud.com (formerly VMOps) is a cloud platform software startup led by virtualization pioneer Sheng Liang, who more or less invented the Java virtual machine at Sun Microsystems. Cloud.com is in a crowded pack of cloud platform makers, but it had the good sense and agility to instantly shift gears after the OpenStack announcement. The company announced its support for Rackspace and NASA's new open source technology, showing its commitment to open clouds and its vision for making money on services and not software.
Its CloudStack infrastructure management product, which comes in the aforementioned open source variety, also offers virtual machine (VM) self-service provisioning, dynamic workload management, multi-tenancy, and all the other bells and whistles we've come to expect from a cloud management interface.
Besides its pedigree, Cloud.com has $17 million in funding from Index Ventures, Nexus Venture Partners, and Redpoint.
Dig Deeper on Open source cloud computing