Heroku: 2010 top cloud computing startup
A Platform as a Service startup that runs on the Ruby programming language, Heroku is a fast-growing multi-tenant platform and hosting environment.
6. Heroku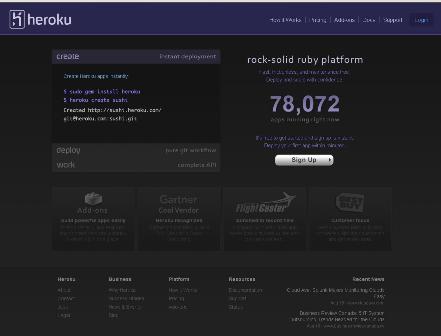 Heroku is the little engine that could. Working off Amazon's cloud, its creators built and scaled out a programming Platform as a Service (PaaS) for the popular Web application language Ruby. It launched in May 2009 and has grown at an astounding pace: Heruko has run up to 80,000 Web applications at a time, up from 44,000 in January.
The company's multi-tenant platform and hosting environment runs applications that are fully managed and curated by Heroku behind the scenes. It also features various add-ons, including Twitter and Amazon RDS connections, as well as in-memory caching.
The firm started with $20,000 in 2008 and just landed $10 million more in funding, led by Ignition and existing investors Redpoint Ventures, Baseline Ventures, and Harrison Metal Capital.
Dig Deeper on PaaS and other cloud development platforms