Skytap: 2010 top cloud computing startup
Skytap's virtual labs in the cloud have been used by many as demo and development environments, and the company is flying up the cloud startup charts.
7. Skytap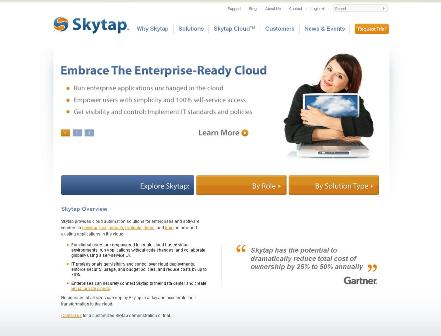 Skytap has seen tremendous success with its virtual lab in the cloud that lets users run demonstration and development environments. Its customers are finding new uses for it, including setting up virtual training classrooms, and some have reported Skytap as so handy that they've tripled their own deployments.
Skytap also allows users to create virtual private clouds in their data centers, ensuring that the company has at least a toe in the private cloud market that's all the rage nowadays.
The company reports 500% growth in customers and says revenues have doubled over last year, although it doesn't break out real numbers. Skytap has raised $13 million since 2008 in two rounds of funding, backed by Madrona Venture Group, Ignition Partners, Bezos Expeditions and Washington Research Foundation Capital, and the startup may already be profitable.
Dig Deeper on Cloud application development