Share this item with your network: BACKGROUND IMAGE: iSTOCK/GETTY IMAGES
Hybrid cloud may be more than an enterprise stepping stone

iSTOCK/GETTY IMAGES
Evaluate
Weigh the pros and cons of technologies, products and projects you are considering.
Transitioning legacy software to SaaS without gutting functionality
Legacy software and the cloud are often considered mutually exclusive, but one company proved that wrong -- without killing functionality.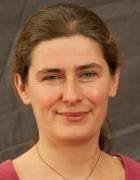 By
Conventional wisdom says that legacy software and the cloud are mutually exclusive, but that's not necessarily true. Four years ago, software company Planview Inc. of Austin, Texas, read the tea leaves and set out to make available its enterprise portfolio management in a Software as a Service(SaaS) offering. But it didn't do so by rewriting it as true multi-tenant software. Not only would that have taken several years, it would have gutted much of the rich functionality that customers expect from enterprise software.
Patrick Tickle, Planview's executive vice president in charge of products and hosting, talked with Modern Infrastructure about how the company made the SaaS transition.
What were your goals in developing a SaaS version of your legacy software?
Patrick Tickle: We're a classic best-of-breed software company. We've been around 23 years, and for 21 of those years we had an on-premises, perpetual license model. About four years [ago], customers started expressing interest in SaaS. We could see that this was a trend that wasn't going to go away, so we started thinking about what we could do.
Our end goal was to create a like-for-like version [of our software] that happened to be multi-tenant. We wanted to keep innovating on feature/function, not reverse-engineering core software functionality. We also wanted customers to be able to configure anything that they want. Other SaaS products like Salesforce.com and Workday are true multi-tenant, but giving individual customers configurability is where they've spent a lot of time on development. In the end, my position was that unless we were willing to fund an almost equivalent-sized parallel development team, we couldn't afford to do a multi-year rewrite of the product [as true multi-tenant].
If you didn't rewrite the software to be multi-tenant, what did you do instead?
Tickle: The guys in the hosting ops organization came to me and said, "You know, we can do this in VMware; we can make a SaaS business run on virtualization as opposed to this multi-tenant thing." The back end is a fully packaged-up vApp that represents a full install of our product, and everybody has their own dedicated instance. But the front end is a complete, pure SaaS model, with per-user consumption that people negotiate for what time period they need.
What does your infrastructure look like?
Tickle: We are co-loed at Sungard's Austin and London facilities. We historically ran HP blades, NetApp storage and Cisco on the networking side, but we recently went into production with a NetApp FlexPod. We're also looking at the VMware vCloud Hybrid Service for DR and business continuity. Having a service offering where we can push VMs that are binary compatible and bring up customers very rapidly in a DR scenario is a compelling use case.
Let us know what you think. Write to us at moderninfrastructure@techtarget.com
Dig Deeper on SaaS support and licensing