Share this item with your network: BACKGROUND IMAGE: iSTOCK/GETTY IMAGES
Cloud data encounters global challenges

Arsgera - Fotolia
Manage
Learn to apply best practices and optimize your operations.
U.S. cloud privacy fears inspire international market
After the NSA spying scandal, global enterprises are reluctant to put their data in U.S. clouds -- helping to spark a cottage industry overseas.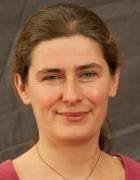 By
Revelations last year that the U.S. National Security Agency was spying on cloud providers brought some unwelcome truths to light and threatened to put a damper on the use of U.S.-based cloud services.
But far from killing the cloud market, data sovereignty and cloud privacy concerns have spawned a veritable cottage industry of regional cloud providers outside the U.S., said Rory Duncan, research director for services (EMEA) at 451 Research. Some sell their own cloud services, while others simply resell global cloud services with local language and support capabilities.
Their main value-add? They recognize that storing data in Europe isn't enough, Duncan said. "Customers say to the international providers, 'We want cloud services, but we want them in Poland and replicated to southeast France,'" he said.
Duncan believes that large U.S.-based cloud providers can have great success by partnering with local providers. Generally speaking, he said, "the direct model is not a great way to sell in Europe." By establishing partnerships with local providers to resell their services, "they are finding that they're not perceived as U.S. companies," according to Duncan.
Still, whether this active avoidance of U.S. cloud providers is justified is up for debate, Duncan said. "FUD [fear, uncertainty and doubt] is certainly coloring this," he said. "What consumers of cloud services should be considering are practical considerations, and those considerations are not uniquely European."
RIP Trusted Cloud Europe?
Despite these growing concerns and needs, one force for a European cloud may be falling short. The European Commission is interested in establishing Europe as a trusted region for cloud computing, as evidenced by its recent Trusted Cloud Europe proposal. That goal was dealt a blow this spring by the EU's parliamentary elections, which saw a surge of anti-federalist "Euroskeptics" from both the far right and far left of the political spectrum, said Rory Duncan, a services analyst at 451 Research.
"Euroskeptics see the risk of increasing federalism as a risk to their national interests," he explained. "It's going to be challenging for the European Commission to push forward federalist ideas like Trusted Cloud Europe with a majority of anti-European members."
Alex Barrett is editor in chief of Modern Infrastructure. Write to her at abarrett@techtarget.com.
Dig Deeper on Cloud computing security