Share this item with your network: BACKGROUND IMAGE: iSTOCK/GETTY IMAGES
Modern Infrastructure e-zine: The Data Center of the Future is More Science and Less Fiction

iSTOCK/GETTY IMAGES
Evaluate
Weigh the pros and cons of technologies, products and projects you are considering.
Understanding your options for outsourcing IT
The terms MSP, cloud, colocation and hosting are often used interchangeably, but they're far from the same. Know the differences when outsourcing IT. By
Depending on the size, scope and purpose of a business, outsourcing IT might be the best way to minimize costs. The terms colocation, dedicated hosting, managed services and cloud services are often used interchangeably, but they aren't the same at all.
To make matters more confusing, many colocation facilities also offer managed services and cloud computing under the same umbrella, so telling them apart becomes important for businesses to ensure they get the level of outsourcing they need.
Varieties of IT Outsourcing
Colocation (colo) refers to renting space in a data center. A colo can provide everything from power, cooling, building security and networking to lockable cabinet cages and internal monitoring capabilities. In a colo, customers supply the server and storage hardware they want as long as it works with the power and cooling infrastructure, and perform all the management.
A dedicated hosting service is similar to a colo, but the vendor typically provides the servers as well. All the equipment resides at the hosting provider, who takes care of managing the infrastructure and applications. Customers have a choice of hardware and software, and have control of the systems. The hoster owns the equipment.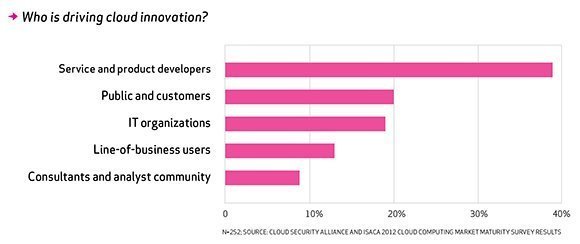 If a company wishes to own and maintain its equipment, but doesn't want to handle certain tasks, a managed service provider (MSP) can help. Services offered by such providers commonly include Internet access, virtual private networks, security services, data protection and call center management. For example, a company might want to set up its own storage systems and servers but contract out security.
The phrase "managed service provider" has become synonymous with "management service provider." The latter once referred to management of other data center infrastructure, such as monitoring, backup and database administration, but those services are now frequently offered by cloud service providers.
Cloud services include shared infrastructure, computing power, software or other services offered over a network. Built on top of a virtualization layer, cloud providers usually offer application program interfaces (APIs) that customers can use to interact with the service programmatically. Many vendors offer pay-as-you-go services to allow this shared infrastructure to stretch further.
IT Outsourcing Differentiators
Arguably, the major difference between all these IT outsourcing options is the availability of capabilities like automation, scalability and access.
This is less of an issue with fixed managed services, but when a business decides to go with colocation, it generally plans to use its own personnel to set up the servers, maintain databases and be on call if something goes wrong. Companies using space in a colo typically have access to information such as power, uptime, cooling and other monitoring data. What they won't necessarily have is the scalability and automation offered by a cloud platform.

For those things, there are cloud services. Cloud providers don't often share infrastructure information the way colos do, but scaling out to more servers is as simple as a click; sometimes that scaling can be automated. Without scalability and automation, you could say the cloud is basically dedicated hosting.
In the end, evaluating business needs and grasping distinctions between the different services are the best ways to get the right type of IT outsourcing.
About the author:
Erin Watkins is the assistant site editor for SearchDataCenter.com and SearchEnterpriseLinux.com.
This article originally appeared in the December/January issue of Modern Infrastructure.
Dig Deeper on Cloud architecture design and planning