Share this item with your network:
Big data workloads live on-premises

alex_aldo - Fotolia
Universal OpenStack adoption becoming a pipe dream
Despite backing from major industry players like IBM and HP, OpenStack hasn't met expectations. So what's holding it back?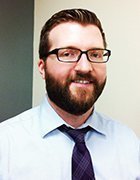 By
OpenStack was started in 2010 as an open source rival to Amazon Web Services, but public clouds based on it failed to meet expectations. And now, despite industry support from major vendors including HP and IBM, a perceived lack of maturation has some questioning if OpenStack will ever take off.
451 Research estimates OpenStack's market value will be $1.7 billion next year and more than $3 billion by 2018. Additionally, major companies like Disney, BMW, Expedia, eBay, Wal-Mart and Time Warner have publicly extolled its value. But most observers don't expect universal OpenStack adoption. Its implementations will likely be limited to certain industries or companies that are more interested in control than it's technical capabilities.
"Big banks and huge companies with a lot of IT staff will try harder and longer, and keep going with it because they want to own it and want to build it," said Ellen Rubin, CEO and co-founder of Clear Sky Data, a Boston-based stealth start up focused on enterprise infrastructure. "For enterprise IT, there remains huge motivation to work on OpenStack in the lab because they are being asked how they can provide IT as a service."
The main sticking point is the challenge around integrating the various pieces independently and without a team well-versed in OpenStack, said Al Sadowski, research director for service providers for 451 Research, based in New York. Many enterprises have tried to cobble it together and struggled. Meanwhile, every OpenStack vendor has its own reference architecture and thoughts on how to best set it up.
"It's not shrink-wrapped software you buy at Staples," Sadowski said. "It's a tool kit and it's made up of several different modules that all need to be configured and learn to talk together."
OpenStack compatibility requirements hinder adoption
There's also a simmering debate about what OpenStack compatibility means for vendors selling OpenStack products. Currently the OpenStack Foundation says compatibility requires holding to the source code. So vendors can put wrappers around OpenStack, but those standards could be holding some providers back, said James Staten, a former vice president and principal analyst with Forrester Research, Inc., based in Cambridge, Mass, and now with Microsoft.
"Having to be forced to use less mature solutions, less secure solutions doesn't necessarily make a lot of sense for a service provider," Staten said.
A more sensible approach would be to make the compatibility around the API and allow more flexibility in the actual components themselves -- a debate that will likely come to a head within the next year, Staten said.
Many IT shops have an OpenStack initiative or environment, but it's often confused for a "soup-to-nuts solution," instead of a set of key tools, said Andrew Hillier, CTO and co-founder of Cirba, a Richmond Hill, Ontario, Canada-based capacity planning and performance management vendor. Those environments are still mostly in test, but there has been some movement thanks to the growth of commercial OpenStack distributions that provide support and indemnity.
"We're starting to see a little more traction because it's maturing and [has] better distributions," Hillier said. "Instead of doing it themselves, they're doing a packaged distribution."
Trevor Jones is the news writer for SearchCloudComputing. You can reach him at [email protected].
Dig Deeper on Open source cloud computing