Share this item with your network:
The new face of scale-out storage

Luiz - Fotolia
Evaluate
Weigh the pros and cons of technologies, products and projects you are considering.
VMware-Google cloud partnership means little -- for now
Google and VMware are big names in the cloud world, so the agreement to bring Google cloud services to VMware's platform should be a big deal. But is it?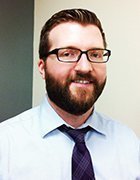 By
Bringing Google cloud features into VMware's cloud platform was seen by many as a win-win for both vendors. But for enterprises still wary of moving workloads outside their data centers, don't expect the cloud partnership to be a tipping point.
Customers of vCloud Air will be able to use features from Google Cloud Platform in the first half of the year as part of an arrangement that adds staple features of public cloud to VMware's platform and establishes Google's presence in enterprise IT. And while VMware on-premises customers say the deal is a step in the right direction, they don't expect much of an effect on their operations.
Enterprises are still unsure of a cloud move, despite the strides VMware has made around hybrid deployments, said Bob Plankers, a virtualization architect at a major Midwestern university.
"For us, it's about tolerance for risk," Plankers said. "VMware is finally getting their stuff down into our tolerance level, but these hybrid cloud sorts of things are just new enough that we haven't gotten there yet."
The partnership with Google will allow vCloud Air customers to use Google's Cloud Storage, BigQuery, Datastore and DNS. Capacity is more of a problem for startups than large enterprises, so block storage shouldn't be too much of a draw, Plankers said. And while BigQuery is interesting, it doesn't serve much of a purpose for him at this point, he added.
These new features are largely just buzzwords without much practical use for enterprises that aren't already using public cloud. But when a CIO puts out a request for proposal (RFP), it allows VMware to check those boxes and gives the customer one less reason to turn to another vendor, Plankers said.
Nice for someone else
As a regulated utility, VMware customer Tucson Electric Power gets a guaranteed rate of return on capital investments from the government for purchase of things such as hardware and software. But since operational expenses don't receive that same return, his is one of the few industries where moving infrastructure to the cloud holds little financial incentive, said Chris Rima, manager of infrastructure systems for the Tucson, Ariz.-based company.
Security remains the biggest hurdle for enterprise adoption of public cloud, but there is certainly upside to the technology. And this deal could be positive for the right customer, Rima said.
"I see tremendous value in this partnership," Rima said. "If someone is already on Google's platform or has VMware in-house -- what a wonderful story."
Hatco Corp., a food service equipment manufacturer based in Milwaukee, Wis., uses vSphere and VMware Horizon. The company hasn't needed cloud services to date, but the Google features do sound interesting, said Aaron Bolthouse, manager-IT infrastructure.
"It all looks pretty good from a big data sense and a cloud-ready sense," Bolthouse said. "It's expandable and it's stuff that allows you to leverage the whole idea behind cloud, which is to process things you need when you need them."
At the same time, Google is seen as more of a consumer-oriented vendor than an enterprise-grade provider, so there will be some in the VMware camp wary of using those tools, Bolthouse said.
"Look at things like Gmail, Google Apps -- for the most part they aren't being leveraged prolifically in the enterprise yet," Bolthouse said. "I wouldn't put my company secrets out in Google Drive."
Another hurdle for VMware is most customers that want the advanced features that the Google partnership provides have already found them somewhere else, Plankers said.
"They probably didn't move into vCloud Air because of new things on the roadmap, but more likely for [disaster recovery] capabilities or something like that," Plankers said. "If you need those capabilities, they're probably already with AWS, Rackspace or something else."
Trevor Jones is the news writer for SearchCloudComputing. You can reach him at [email protected].
Dig Deeper on Google and other public cloud providers