VMware vCloud Director plans leak: Top 10 cloud stories of 2010
VMware accidentally leaked plans of vCloud Director, known then as Project Redwood, news that became one of the top 10 cloud computing stories of 2010.
2. VMware cloud computing product plans leak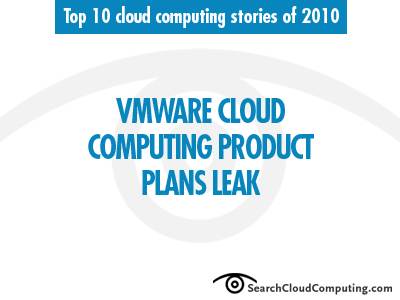 After months and months of speculation about VMware's secret Redwood project, details finally emerged in May that shed some light on VMware's cloud computing plans.
As SearchCloudComputing.com first reported, Redwood turned out to be vCloud Director, VMware's attempt to integrate private clouds, public clouds and the enterprise. It's a step in the right direction, but with questions about cloud security and VMware's many competitors still prevalent, the company's cloud services will have to take another big leap in 2011.
Dig Deeper on Cloud architecture design and planning