Share this item with your network: BACKGROUND IMAGE: iSTOCK/GETTY IMAGES
Liquid immersion cooling surfaces in the server market

koya979 - Fotolia
Manage
Learn to apply best practices and optimize your operations.
When your cloud deployment isn't all it's cracked up to be
Cloud is often marketed as a cure-all for your IT woes -- but to believe that would be the first step toward failure.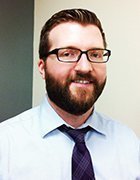 By
The cloud is not a panacea, despite what some might suggest. So when a deployment doesn't go as planned, the choices aren't always easy. It's rarely as simple as moving to the next best offer.
On-premises configurations can differ from cloud environments, while different cloud services have their own frameworks and compatibility issues. These variations can lead to a series of tradeoffs when things go awry, but they also serve as a reminder for IT pros to do their homework before they jump to a cloud deployment.
Destined to fail
There are all sorts of ways for a cloud deployment to go south. The most common problem is that organizations don't conduct exhaustive performance reviews before moving to the cloud, experts say. It's critical to first establish metrics to capture workloads on multiple layers, including the expected growth rate and transactional peaks and valleys. Then you can understand the normalized usage of capacity and disk for performance and cost savings.
Robert Green, principal cloud strategist at Enfinitum, worked with one customer that took months to get synched to the cloud, only to realize it didn't scale the way it needed to.
"This client got stuck," Green said. "Their custom app didn't work and didn't have nearly as many transactions as their local system. They were stuck between a rock and hard place."
It turned out the customer needed high-IOPS storage, so 70% of the anticipated cloud savings was gone.
A lot of cloud projects stall out during the migration process, especially when a user doesn't know what he or she is doing or doesn't plan ahead by making sure the apps are appropriate for the cloud, according to John Treadway, senior vice president at Boston-based Cloud Technology Partners Inc.
"You have to understand all the underlying assumptions you're making, versus saying, 'Everything goes to the cloud, and everything else be damned,'" Treadway said. "That's not the right answer. You have to be thoughtful about it."
Sometimes, however, even with the prep work, companies underestimate how much they will actually consume in the cloud, according to Sirish Raghuram, co-founder and CEO of Platform9 Systems Inc., a cloud management startup.
"Public cloud makes it very easy to consume," Raghuram said. "When you go and deploy a machine with a public cloud, what is the feedback that tells you this is a consequence, something that makes you think about how much you're consuming?"
Cloud computing without restrictions can be good, but you want to make sure it's judicious, Raghuram said.
On the bright side, most shops don't have to wait too long to realize that their cloud deployments are suboptimal.
"When things actually go bad, they typically go bad in the first 60 days," said Jordan Jacobs, senior vice president of products at SingleHop LLC, a Chicago-based managed hosting and private cloud provider. "As much as we'd like to say otherwise, cloud is fairly stable technology. Downstream isn't what causes people to fail; it's mostly a lack of implementation."
Trevor Jones is the news writer for SearchCloudComputing. You can reach him at tjones@techtarget.com.
Dig Deeper on Infrastructure (IaaS) cloud deployment strategies