Share this item with your network: BACKGROUND IMAGE: iSTOCK/GETTY IMAGES
Cloud data encounters global challenges

Evaluate
Weigh the pros and cons of technologies, products and projects you are considering.
Workarounds fit the bill for VMware-AWS integration
Despite AWS' attempts with its management portal for vCenter, integration between the two still remains rocky. Enter: third-party workarounds.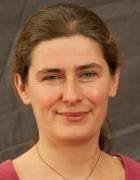 By
There have been some tentative steps toward integrating today's dominant public and private cloud environments, Amazon Web Services (AWS) and VMware, respectively. In June, AWS introduced the AWS Management Portal for vCenter, a plug-in for VMware's on-premises management console that allows VMware admins to do things such as create an AWS virtual private cloud or launch an Elastic Compute Cloud (EC2) instance.
For its part, VMware cautioned its customers to be wary of the AWS plug-in. "Choosing a tool that addresses an immediate need can help today, but can create more problems down the road if you're not careful," wrote VMware Chief Technology Officer Chris Wolf in a blog post. Among its limitations, this "import tool disguised as hybrid cloud management" doesn't make it easy to move workloads back to the customer premises or another cloud, and it does not support existing software licenses or automation and orchestration across clouds, Wolf said.
Competitive business interests will likely prevent much deeper VMware-AWS integration. Yet, the desire among VMware shops to use AWS is real. Deutsche Telekom HBS offers cloud-based telephone services to T-Mobile's small- and medium-sized business customers. The offering started out running on the Rackspace public cloud, but about a year ago, latency and availability concerns prompted the provider to move the service in-house to a VMware environment, said Ram Akuka, director of operations.
However, demand by developers for new resources was rapidly outstripping the capacity of Deutsche Telekom's internal lab environment. Akuka said he wanted to use the public cloud for test and development because "it's an unlimited resource. You can build it up and tear it down when you're done."
Akuka started out by creating sandboxes for developers on AWS with all components of the on-premises, three-tier application that they could work against. The problem was, "there were cases where the integration just didn't work," he said, usually because of networking configurations.
The answer came from Ravello Systems, a provider of cloud-based application development services that runs VMware environments on AWS or Google Compute Engine without having to modify the VMs or their networking configurations.
"We upload the image to the Ravello website and get the exact same infrastructure running in the cloud," Akuka said. "The fact that it is AWS is totally transparent to me."
Ravello credits "high-performance nested virtualization" for its ability to smooth over differences between VMware and AWS, but it's not alone. HotLink and CloudVelocity also offer hybrid cloud management software focused on using the public cloud for disaster recovery.
About the author
Alex Barrett is editor in chief of Modern Infrastructure. Write to her at abarrett@techtarget.com.
Dig Deeper on Cloud APIs and integration