IT and Hybrid Cloud: Avoiding New Silos
Hybrid cloud can answer the needs of many organizations by providing both security for sensitive operations/data and a multi-tenant approach to meeting the needs of a diverse user base. But successful hybrid cloud management must maintain application portability across environments.
Increasingly, businesses are running private clouds, deploying their platform of choice, and bursting into the public cloud where necessary. Some rely on standard hybrid cloud. This model consists of an on-premises proprietary cloud for confidential data and critical business processes, along with a public cloud that offers users access to more common business apps and general data.
In the current industry climate, realizing easy interoperability between disparate cloud platforms can be elusive. For IT, seamlessly migrating workloads and applications remains a challenge, and part of the difficulty is due to proprietary APIs.
While they enable providers to maintain their unique features and services, these APIs often lead to platform exclusivity and compatibility issues. To further complicate matters, large businesses typically rely on heterogeneous computing environments. They often support multiple data centers with unique applications and dissimilar technology stacks.
As a result, companies are searching for ways to make their private cloud, public cloud and data center one cohesive environment. Hybrid cloud enables these customers to seamlessly blend cloud-based systems of engagement, i.e., on-demand compute and consumptive billing, with an on-premise system of record.
To that end, APIs can also offer the means to reach the very core of an organization's on-premise data and applications, making these available to a broad array of end users in a secure, seamless manner. By leveraging API management programs, organizations can ensure that the widespread consumption of enterprise data is fast, cost-effective and standardized.
In terms of workload portability, hybrid cloud offers IT the flexibility to eliminate silos and tear down walls between public and private cloud environments to form a seamless whole. Automation and orchestration technologies, centralized governance, bonded or federated networks, and clear definitions of individual application profiles all help to ensure smoother, simpler migrations.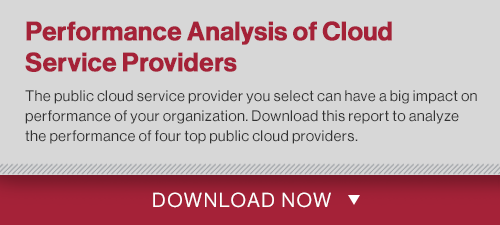 For enterprise legacy environments comprised of a complex web of ESBs, application servers, mainframes, third-party packages, and databases, hybrid cloud also represents a way to bring the self-service, elastic compute features of public cloud into an internal IT environment. It ensures that cloud-native apps take advantage of the inherent elastic capabilities of public cloud and that location-sensitive applications and data store tiers remain on-site.
By bridging the divide between IT and line of business, hybrid cloud can provide IT with the management and control it requires while business users gain the application speed and elasticity they need. Options to knit together different cloud deployments represent just one of the advantages of cloud provider IBM SoftLayer.
Its recent initiatives take interoperability and bare metal configurations in a hybrid cloud environment to a new level. Bare metal alternatives enable both raw performance and consistency for applications. In addition, the recent integration of SoftLayer public cloud with the VMware virtualization stack offers companies further ability to build instant hybrid clouds.
SoftLayer's bare metal servers are compatible with a large array of VMware products, making it even easier for businesses to transition to hybrid cloud. IT administrators will find it simpler to migrate workloads via the provider's low-latency network which spans continents, providing geographically diverse locations for data backups, easing data residency requirements and ensuring the effectiveness of disaster recovery solutions.
Due to extensive geographic dispersal and redundancy, SoftLayer offers a global Internet backbone while providing bare metal, private or public cloud, controlled via one management system. Along with its open source cloud options (OpenStack) delivered via Blue Box Cloud, the company's hybrid solutions offer a way to satisfy the need for rapid provisioning and scalability combined with the ability to maintain a secure, reliable, policy-driven infrastructure.