Key Challenges for Transitioning to a DevOps Culture
An important role of DevOps is to deliver software with increased speed and high reliability. But the goal of near-perfect synchrony between app development and IT operations remains a challenge. Proper app integration to back-end systems, creating a strong DevOps culture, and transitioning well from a legacy infrastructure to cloud represent just a few of the challenges.
In fact, creating an effective DevOps culture—one with open lines of communication between security teams, developers, end users and business leaders—entails a transformation process. This consists of moving from an IT environment where operations is solely responsible for configuring and maintaining legacy systems (networks, storage, security, software) to a collaborative environment designed to reduce complex business problems with IT.
As DevOps configures and manages the tools that business users depend on, they must also handle the steady increase of mobile apps that these end users are constantly introducing into the corporate environment. The primacy of mobility and portable devices is a defining characteristic of our day-to-day transactions. Often, mobile users feel entitled to employ external apps if they think that they're helping increase productivity.
One way to mitigate this problem is to create a library of current, secure and pre-tested tools for users to access. Moreover, allowing end users to suggest tools via open forums helps toward recognizing the needs of these end users and, in the process, making them feel more empowered. This approach also re-emphasizes the more collaborative culture introduced by DevOps. Operations can also be encouraged to embrace this business cultural shift, helping to further support the growth of DevOps.
Another key factor that gradually changes the corporate environment over time is promoting the element of trust—DevOps and operations become more supportive of business users and, in turn, end users become less willing to introduce dangerous, unsecured apps into the corporate network. Still, the complexity of integrating new tools within hybrid environments consisting of both legacy solutions and cloud-based services remains a challenging hurdle for DevOps.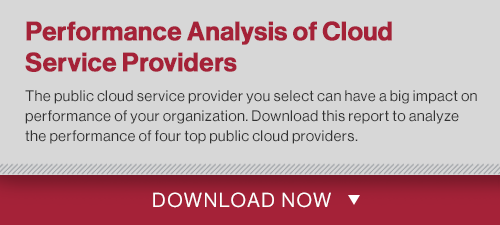 In large enterprises, it's often necessary to break down the silos that also exist between development teams responsible for different functions. Removing divisions helps to achieve end-to-end accountability in order to build the most effective software solutions for a business. Within DevOps itself, an effective way to build internal trust consists of pairing team members to develop software and to learn new programming. A designated DevOps leader promoted from within the larger group can help coach teams on tools and processes.
Today, it's increasingly common for data centers to comprise a range of on-premises and cloud-based tools, including IaaS (Google, Microsoft Azure, etc.), PaaS compute services, and SaaS business applications. The responsibility of DevOps is not only to balance the delegation and management of these tools, but to ensure that the disparate utilities and apps function seamlessly, aligning the specific requirements for software, compute, and storage to the user base.
While DevOps teams benefit from the levels of automation that the cloud provides, enabling them to be flexible and agile as well as to scale more efficiently, these hybrid environments also present challenges. An important advantage that a cloud services provider such as SoftLayer offers clients is an ability to customize system configurations.
In addition, the company offers its own cloud controller, CloudLayer, and employs the XenServer hypervisor as its server virtualization layer. The full-featured API provides customers with 1,600 function calls to 200 different services. These include processes such as automatic server deployment, reboots and reloads, security scans, and monitoring.
For DevOps teams, SoftLayer offers documentation, libraries and support for building custom apps that use the API. These represent the feature-rich options that are critical to helping ease the transition from a traditional legacy-based, operations-intensive environment to the dynamic, constantly changing culture emblematic of DevOps today.