The Role of API Management Platforms and Cloud Services
A number of features are necessary to enable effective cloud management through mobile devices and apps. These include tools geared to each mobile platform and management platform (Web/mobile) as well as having in place a deployment infrastructure. The challenge for service providers lies in a durable set of APIs and the ability to enable configuration of all the servers within an allocation, whether public/private or virtual/bare metal.
Increased reliance on applications and mobility across the business spectrum reveals the importance of APIs. Essentially, an API is a toolset of protocols and routines for specifying how an application can interact with another application or service. The current trend of moving more data and applications to the cloud means that data needs to pass through an ever-increasing range of systems.
APIs serve to link these system components with each other as well as with mobile devices and browsers, enabling sets of commands to be processed and executed from a single point. So, for example, an IT administrator can seamlessly perform tasks such as mass imports or exports of data from virtually anywhere. In order to successfully manage their APIs, organizations require a management platform with tools that:
Integrate and expose legacy systems and software as APIs
Onboard and manage DevOps to create these APIs
Provision user roles and create usage plans
Control which apps, developers, and partners can access certain APIs
Set up throttling, analytics, monitoring and alerts
Secure company data to meet stringent compliance standards, where necessary
Previously, the traditional hub-and-spoke model with applications surrounding a server was sufficient to meet the processing needs of organizations and their end users. However, today's digital environments emphasize real-time, distributed, and mobile applications. Moreover, IT is highly decentralized with data assets that are constantly in flux, moving across cloud platforms via the Internet. The challenge that exists for many companies is to adequately track and administer these processes.
APIs, too, require management and policies to ensure that an API program reaches its fullest potential. A cloud-based application integration platform centralizes the development and administrative functions that pertain to APIs. It also ensures a consistent development environment to provide a centralized place for creating, managing, and monitoring APIs and their performance.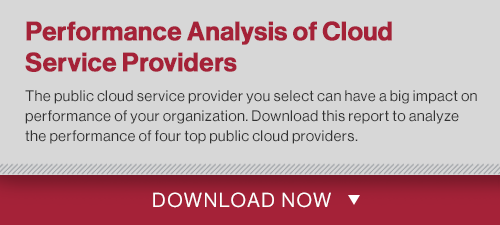 One concern that exists for organizations as they expand external engagements via third party Web, mobile, and social applications is adequate security. Companies need to decide whether to willingly risk exposing data to external systems over the Internet, via APIs that reach to the very core of their business processes.
IBM SoftLayer is one cloud vendor that provides a secure and scalable API management tool for businesses to distribute APIs across public, private, and semi-gated developer communities. A single console allows businesses to track and monitor API usage in order to measure effectiveness and streamline developer billing and use charges.
The platform's own full-featured API is a comprehensive set of 1,600 function calls to 200 different services, supporting REST, SOAP and XML interface functions. The Web portal enables customers to configure all their services within their allocation.
These can be any combination of public cloud servers, SoftLayer private cloud, SoftLayer public cloud and bare metal along with on-site services that can be integrated in a single compute function. As part of the mobility API set, SoftLayer supports iOS, Android, and Windows devices over a VPN to management network or to a private network.