News
Stay informed about the latest enterprise technology news and product updates.
Is OpenStack cloud computing certification a sign of things to come?
IT admins must roll with the cloud computing tides. Can cloud certifications, such as Rackspace's OpenStack training, help them stay relevant?
As talk of cloud computing makes its way from the CIO's office to enterprise IT departments, companies want to ensure they have the right talent for the job -- and employees need to ensure their skills remain relevant. Much debate has come up around cloud computing certification among IT professionals. And much fear has been stirring that cloud signals the end of the IT admin. Can a stamp of approval or a certificate for a cloud technology help job retention as IT departments evolve?
Rackspace Hosting Inc., announced Wednesday its open cloud training initiative, which aims to certify IT administrators on OpenStack software. Open source cloud computing has made waves in cloud-savvy enterprises, but with OpenStack still not in a large number of production environments, can this certification make a difference among IT job candidates?
SearchCloudComputing.com spoke with Tony Campbell, director of training and certification at Rackspace, about its cloud computing certification program and the future of the cloud admin.
SearchCloudComputing.com: Could you describe Rackspace's open cloud training program?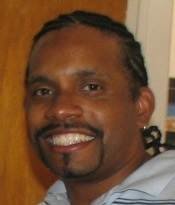 Tony Campbell: We've been teaching "OpenStack Fundamentals," a four-day class in which we bring students into our training room and have a hands-on lab where they have a chance to deploy and operate an OpenStack cloud. That class has been successful, which has led us to double-down and invest in our entire training program. We are beginning [the] OpenStack certification, where IT professionals come to Rackspace, take a hands-on exam and [are] awarded a Rackspace certification for OpenStack.
Most of the students coming to our class have very little hands-on knowledge. They've read documentation, they've read press on OpenStack, but they haven't had an opportunity to actually touch and interact with it. At least 60% that come to our classes have not yet touched OpenStack.
What do you think is the value of cloud computing certification in general? Do you see it affecting job retention in enterprise IT departments?
Campbell: Yes, our mission is to see OpenStack become the de facto cloud standard. To realize that, it's important to have a talent pool of IT professionals who are proficient with OpenStack. But, as employers who are trying to hire IT professionals, they need an objective standard they can hold up against that job candidate to see whether or not they are capable. A certification program allows employers to quickly identify OpenStack professionals and see that [they] are capable on the technologies.
Why should IT admins think about this now, considering OpenStack isn't in many production environments?
Campbell: If you look at the job boards on OpenStack.org, you'll see individuals and different companies that are looking specifically for OpenStack professionals. I think there is a growing demand for people who know and understand OpenStack.
If you look at all the companies involved in the OpenStack community, those are some big technology players and they're all going to be looking for OpenStack talent. So, I think it's a good time for IT professionals to get this certification under their belts, put it on their resumé and take advantage of the growth and job demand around OpenStack.
What's the next step in cloud computing certification? Are you seeing many job titles specific to cloud?
Campbell: We are seeing more cloud-specific jobs. Cloud is such a hot topic, you'll see a lot of companies looking for cloud technologists, although "cloud" may not be in the title. There are a lot of people looking for DevOps engineers, for example. DevOps and cloud walk together a lot. We see an uptake in companies using cloud in general, and they're going to need IT professionals to power and run those clouds.
What other certifications will IT admins need on their resumés to stay relevant in the evolving IT department?
Campbell: There are several. We plan to offer an application developer certification for software developers who are writing cloud-enabled apps. The cloud brings a new way and new capabilities to software development, and it's important that engineers are up to speed on how [to] leverage cloud in their software. Up until now there has been a hard line between software and hardware; with cloud, that line becomes blurry to where the software can interact with the hardware and can expand and contract hardware resources directly from the software. We want to teach people how to do that.
DevOps certifications and architect certifications are also coming up. DevOps is for people who want to do the [care] and feeding of an OpenStack cloud. How do I deploy it? How do I secure it? How do I make sure it's highly available? An architect certification is for people who are designing clouds.
Caitlin White is associate site editor for SearchCloudComputing.com. Contact her at cwhite@techtarget.com.
Dig Deeper on Open source cloud computing