Share this item with your network: BACKGROUND IMAGE: iSTOCK/GETTY IMAGES
Cloud architecture key to leveraging cloud-based services

iSTOCK/GETTY IMAGES
News
Stay informed about the latest enterprise technology news and product updates.
Java PaaS providers compete for the attention of developers
Cloud adoption used to be stymied by one issue -- security. But new survey data shows that users are being challenged by other obstacles, especially cloud architecture.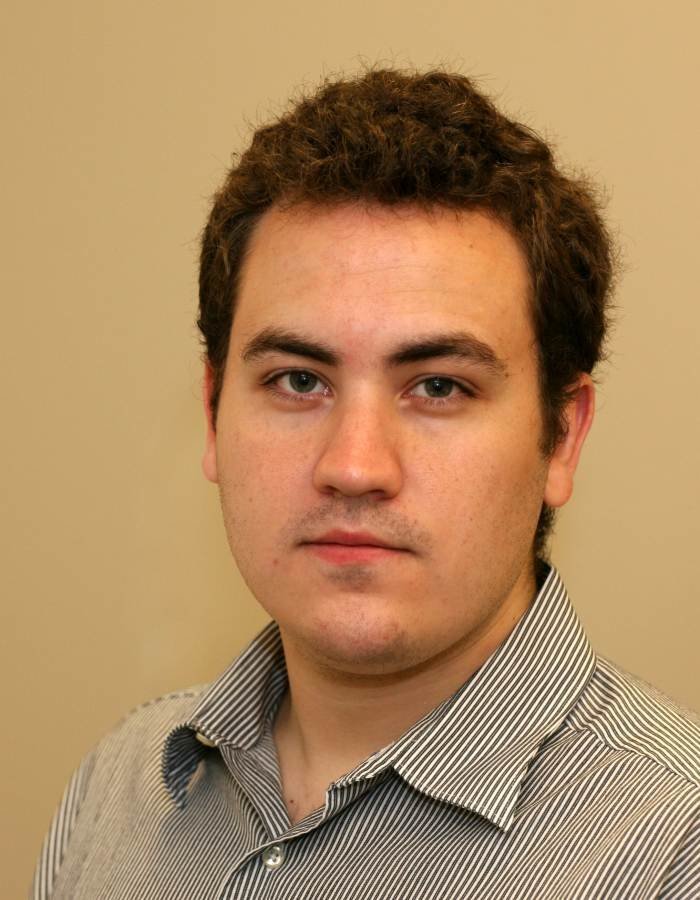 By
While security remains the No. 1 concern of organizations considering cloud computing, it's giving way to other issues, according to the recent SearchSOA.com Readership Survey.
The problem now is architecting for the cloud.
A sizable chunk of respondents are now more worried about how to work in the cloud than how to secure it, the 2011 survey found. Fifty-five percent of respondents said that security was the biggest challenge to integrating applications into the cloud, but, inching up on security's lead was architecture, which 45.5% of respondents found to be the biggest stumbling block in cloud integration.
Architecting services in the cloud poses a separate set of challenges than integrating traditional applications into the cloud, but the problem is clear within both groups.
"The real root of the problem is, if you take traditional applications and forklift them to the cloud, you'll get some benefits [like scaling]," said Sinclair Schuller, CEO of Apprenda Inc., a Platform as a Service provider in Clifton Park, N.Y. "What's happened so far in cloud is that [many are] saying, 'We're a cloud service vendor,' and once you move your apps over, we're all racing to the bottom and talking about what hosting companies are talking about.
"They're now starting to realize that to truly utilize cloud you need to build your apps [with cloud in mind]." Echoing the twofold theory is Paul Burns, president of Fort Collins, Colo.- based consultancy Neovise LLC.
"[The] people that are architecting brand-new cloud applications, I'm not hearing a lot of difficulties there," Burns said. "The only difficulty I'm hearing there is having enough people who have the skills to do it."
The big problem Burns is hearing about is how to successfully transition traditional applications into the cloud.
"[With an] an existing application, it can be just about anything, but it hasn't really been designed for the cloud," Burns said. "It's been designed maybe to run on a single server as many applications have. People are moving applications to the cloud, where a lot of the big deal is to scale out."
Burns adds that some problems may be caused by a misunderstanding of what cloud is or that enterprises are moving applications to the cloud that don't need to be there.
Schuller believes that many Platform as a Service providers have been pitching only the basic aspects of cloud, things such as ease of deployment and scalability, without touching on higher-level uses such as architecture. Apprenda includes multiple application programming interfaces (APIs) that allow for high-end architecture functions to be completed by developers who may have minimal experience architecting.
Developers are often asking the wrong questions when it comes to architecture, according to Schuller, who thinks they should be focusing less on how things work than the results of the work. He compares this with traditional development.
"It's not a new concept. When I write an app on my Mac or Windows machine, I'm not worried about how the thread scheduling is working," Schuller said, adding that developers do not need to understand complicated backend processes if simple APIs are used to manipulate them in a way that compliments traditional developer skills.
Ken Robertson, an independent developer who is the driving force behind upstart Platform as a Service PaaS.io, agrees that developers are not thinking architecturally.
"Oftentimes with the cloud everything is treated as a black box, where you don't know what you're running on and don't have a lot of control; you just sort of put your application out there and it magically works," Robertson said.
He believes in the future people will take a greater interest in things like monitoring and alerting, as well as what components manage their applications.
Standardization in the marketplace
The rising concern about architecture is being met head-on by The Open Group, a vendor and technology- neutral consortium that creates standards and certification programs. On Jan. 18, the group released its first set of standards for service-oriented cloud computing infrastructure (SOCCI).
The new set of standards draws from the group's SOA reference architecture standards as well as its cloud computing workgroup.
"We first worked with the reference architecture itself both from a SOA and cloud standpoint," said E.G. Nadhan, co-chair of the SOCCI group and technologist at HP Enterprise Services. "Then we identified the architectural building blocks that would be critical from a cloud computing standpoint.
"Enterprises who are going the cloud route, who are deploying infrastructure in the cloud, can use this standard and apply these building blocks within their enterprise."
Nadhan says that the SOCCI group intends to socialize the standards through community building and blogs, hoping to get more reaction for the user base about how the standards are being applied and how they are working. He said that while this is the first set of standards, it will certainly not be the last.
"We have had some very interesting brainstorming discussions on how this can be extended [if the level of interest is high]," Nadhan said. "We intend to kick off other work streams as a sequel to SOCCI. There are many ideas being floated around. Consider this the first version."
About the author:
Adam Riglian is a cross-site cloud computing reporter with TechTarget. He can be reached at ariglian@techtarget.com.
Dig Deeper on PaaS and other cloud development platforms