Share this item with your network: BACKGROUND IMAGE: iSTOCK/GETTY IMAGES
Private cloud blueprints and guidelines in the boardroom

iSTOCK/GETTY IMAGES
News
Stay informed about the latest enterprise technology news and product updates.
Strategies, best practices for private cloud coming to light
The internal option has been talked up as an idea by analysts and experts, but so far it has been just that—an idea. Now that it's beginning to take shape, guidelines for implementation are emerging.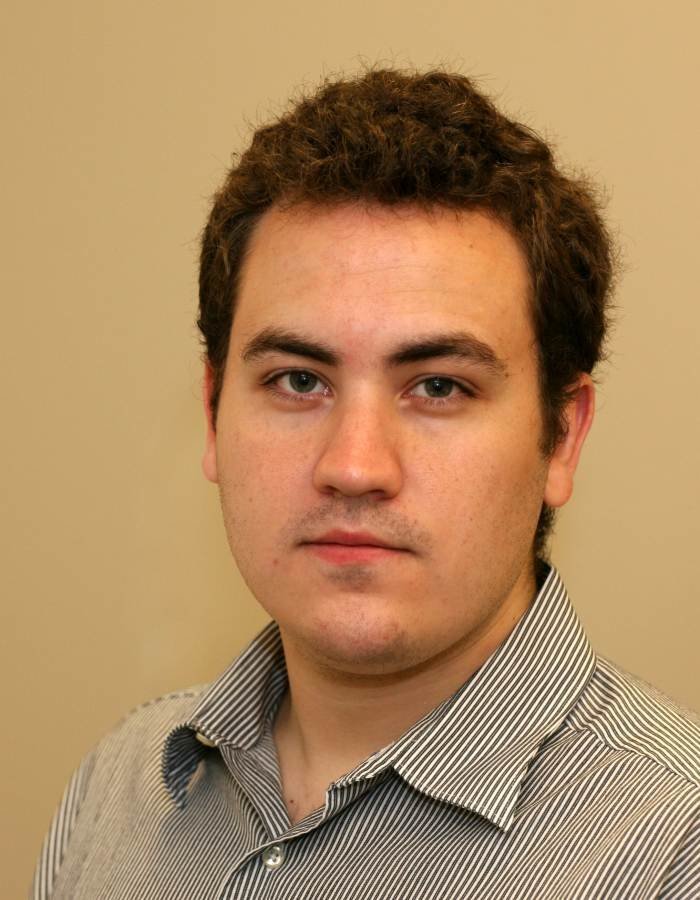 By
Analysts and prognosticators have long pointed toward a shift to private cloud, but those predictions don't come with a how-to guide.
A report from Ventana Research in San Ramon, Calif., say that within 12 months, two-thirds of enterprises plan on having three or more cloud-based data sources. But while some IT managers remain leery of jumping into public cloud, that skepticism does not exist for private cloud, mainly because it is not weighed down by the same security concerns.
"There's always going to be a segment of the market that feels they need to own and operate their own IT and data center facilities to meet their business objectives," said Jeff Kaplan, consultant with Wellesley, Mass.-based THINKstrategies. "While most people are becoming increasingly comfortable with augmenting their in-house resources, very few are willing to give them up entirely."
Private cloud has become the compromise, the way to get the efficiency and benefits of cloud computing without worrying about the security, governance and compliance concerns of public cloud. Some vendors position the private vs. public argument as an either-or proposition, but others have poked holes in that argument.
Steve Harris calls the public-private debate a "false dilemma," saying that enterprises don't need to choose between the two.
"The key to it is the underlying architecture of any cloud. It's a servicebased architecture," said Harris, vice president of products at CloudBees in Woburn, Mass.
Sinclair Schuller, who founded Apprenda, a Platform as a Service (PaaS) provider in Clifton Park, N.Y., that is focused on the private cloud market, says that a lot of vendors made an initial push toward public cloud and ignored the fact that as long as cloud architecture is properly built, PaaS and applications can be deployed in a private cloud as well.
The reasons to move to private cloud are similar to public cloud—scalability, automation, virtualization, standardization and agility. Enterprises that are moving to private cloud are trying to re-create all of those efficiencies, but behind a firewall. The process isn't clear-cut, however.
First Steps -- Plan, Plan, Plan
Between the vendor blitz and the technology's rise in the media, the rush to "get in the cloud" is evident. It's easy to get caught up in the excitement (and the buzzwords), but Bill Claybrook of New River Marketing Research in Carlisle, Mass., says that IT managers need to form a plan.
Claybrook says that even if an enterprise hasn't done anything in the cloud, odds are they have done some virtualization. Kaplan, too, sees that as a prelude.
"What a lot of people are starting with is the idea of virtualized systems, which allow them to host in essence business applications across the organization that can be self-provisioned by end users, in a more easy and elastic fashion," Kaplan said.
While enterprises that have already done a lot of virtualization will have an idea of how to proceed, Claybrook recommends getting help from experts and consultants who specialize in cloud—especially if IT doesn't have a lot of experience with cloud technology. He said it would be a mistake to pick a vendor and have them take the lead.
"[Vendors] set you up with their professional services organizations, which charge you hundreds of dollars an hour to help you and you end up with a lot of stuff that's not even 'best of breed' software," Claybrook said.
Playing the Field: Analyzing Cloud Vendors
There's no shortage of companies that will come in and set up an enterprise with its own cloud, but experts say that there's more to choosing than just name recognition.
Kaplan warns of vendors trying an old bait-and-switch—selling old technology polished up for new uses, whether it works or not.
"They are trying to suggest that their old systems and software can be repurposed to permit this to happen, but there's a lot of cautionary notes because those old systems were not really designed for this kind of high transaction, low touch and high flexibility at a low-cost approach," Kaplan said.
Claybrook believes enterprises need to know whether applications being deployed on private cloud will ever need to interact with public cloud. For example, a commerce application might need to use public cloud to scale up rapidly during peak sales times. Claybrook says enterprises should look at more than just a vendor's private cloud offering and include the public ones as well.
He said that the ability to easily move between private and cloud is crucial because "eventually everyone is going to have a hybrid cloud." Having a private cloud that uses the same hypervisor as a public cloud makes that a reality, but he added that can lead to lock-in.
Cloud is Here -- What Do We Do With It?
Claybrook says that deciding to have a private cloud isn't the end of the process. Knowing what applications you want to run in the cloud is just as important.
"If you already have virtualized servers, you have a good [starting point]," Claybrook said. "If you've not done any virtualization of applications at all then you should start taking inventory of your data center."
Claybrook calls for an examination of what apps will thrive in a cloud environment and what systems won't work. He also advocates for pilot programs, saying that there's nothing wrong with testing the waters before diving in.
And, even if IT managers decide private cloud is what's best for them, Claybrook says that some apps, those with little to no importance from a security perspective, are safe to run in the public cloud.
"A lot of people would say the public cloud at Amazon is probably more secure than your data center right now," Claybrook said.
Kaplan agrees, making the case that the enterprises most capable of dealing with security threats, like Fortune 500 companies, are also the leaders in moving to the public cloud.
"I think you are finding more and more people recognizing this," Kaplan said. "Cloud vendors are proving this to be the case."
Kaplan adds that while the public cloud is proving itself, there are still clear advantages to building a private cloud. He recommends that IT crowdsource with end users to find out what they want and to have an understanding of priorities and needs among employees.
"The apps world that we're now totally consumed by is setting the standard," Kaplan said. "End users feel like they have the entitlement, never mind the empowerment, to go out and find whatever will meet their needs with or without the authorization of the executives in the IT department."
He says you can't keep cloud applications out of the enterprise and that IT will be better served by being responsive to employees than by forcing them to find a workaround to get the job done. He encourages IT to make a bet on cloud, adding that it doesn't have to be a big one.
"You can start small, pilot them and then incrementally grow the resources in such a way to maximize the value and minimize the risk."
Dig Deeper on Cloud application development