Share this item with your network: BACKGROUND IMAGE: iSTOCK/GETTY IMAGES
Can HP, IBM and Dell survive the cloud?

iSTOCK/GETTY IMAGES
News
Stay informed about the latest enterprise technology news and product updates.
Examining hybrid data center decision points
Choosing a hybrid data center can invite complexity, but add flexibility and resilience. There are pros and cons and some important decision points to consider when going hybrid.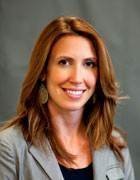 By
Companies have begun to use the public cloud as an extension of their own data center, mixing public and private...
Continue Reading This Article
Enjoy this article as well as all of our content, including E-Guides, news, tips and more.
clouds with colocation and on-premises IT to become as efficient as possible.
The pros and cons of a hybrid data center environment was a hot topic at the Modern Infrastructure Decisions conference in New York City on April 11.
There was a wide range of opinions on the use of hybrid data center among attendees at the event, from a large government agency that, despite its high data security demands, uses a cloud-first approach, to financial sector businesses that continue to rely on on-premises IT and use public cloud sparingly.
Comcast, for instance, uses a mix of public cloud with Amazon Web Services along with virtualization from both VMware Inc. and Microsoft. However, the cable company has developed a bias toward public cloud, according to Charles Hammell, a solutions architect with Comcast who sat on a panel at the conference.
"For [proof of concepts] or if you have a great idea you want to build out quickly, public cloud is the way to go," Hammell said. "Getting something to market quickly is another good use of cloud."
Other companies, such as Robert Half International, a staffing firm based in Menlo Park, Calif. rely heavily on cloud.
"We have four production apps and all our data analytics stuff in the public cloud," said Sean Perry, CIO of Robert Half International. "We take every opportunity we have to use public cloud … My AWS bill is always a good size."
Indeed, there are many ways to dice up the data center depending on company needs—though public cloud services has a bigger piece of the pie, according to TechTarget's 2013 Cloud Pulse Survey.
The survey of over 1,200 respondents showed that 39% use public cloud, 28% use private and 33% do hybrid cloud.
Part of the appeal of the hybrid approach is that it offers the best of both worlds—IT gets to offload some of its operational tasks while maintaining the platforms that make sense to keep in-house.
"The more we shrink IT on the legacy side, the more we free up our resources for innovation," said Dave Castellani, CEO and senior managing director, New York Life Retirement Plan Services in Westwood, Mass.
When compared with the cost of a software upgrade, the annual subscription licenses and maintenance fees, cloud's as-a-service subscription model makes sense in some cases.
It's a model that Neal Ramasamy, CIO and managing director, New York Life, was able to get at least one of the company's traditional software providers to follow, he told attendees.
"We just did a deal with a workflow product provider and after 18 months of negotiations … we forced them to offer us a SaaS model versus the software and maintenance model," he said.
He said they will spend 40% less with that approach, and they now look at other software providers with the subscription licensing mindset.
Hybrid Data Center Decision Points
Still, IT managers with their feet planted firmly in the data center say they prefer on-premises IT environments to retain complete control.
But with that control comes capacity limitations due to power, space and cooling constraints. Plus, uptime may not be as good as it could be due to high-availability limitations, and bandwidth options may also be limited, according to Craig MacFarlane, CTO and co-founder of Transitional Data Services (TDS). He presented a session on right-sizing infrastructure by balancing on-premises, colocation, managed services and cloud resources.
Overall, the benefits of the hybrid cloud approach include more efficient use of IT and workload scalability, emphasis on business agility and strategic use of IT talent, in that order, according to Cloud Pulse Survey respondents.
Colocation and managed service providers offer the benefit of a higher uptime promise, better bandwidth options and 24/7 management. There is also commodity pricing and expansion as needed, MacFarlane said.
While a hybrid data center brings efficiencies, there are challenges to consider. Application suitability and a lack of interoperability/integration between private and public clouds is a problem. Plus, applications may need extensive modifications, Cloud Pulse Survey respondents said.
IT pros also say the complexity of managing a hybrid environment is a problem that may require additional monitoring tools.
Let us know what you think. Write to us at moderninfrastructure@techtarget.com.
Dig Deeper on Public cloud and other cloud deployment models