Share this item with your network: BACKGROUND IMAGE: iSTOCK/GETTY IMAGES
Understanding infrastructure and platform as a service

iSTOCK/GETTY IMAGES
News
Stay informed about the latest enterprise technology news and product updates.
Open source projects roll into cloud market under AWS' shadow
Open source projects haven't yet taken over the cloud market, but their innovations and cost benefits would be foolish for vendors to ignore.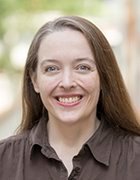 By
Slowly but surely, open source projects are gaining significant momentum in the world of cloud computing.
While a proprietary cloud -- Amazon Web Services -- looms large as the universally acknowledged 800-pound gorilla in the cloud market, other big vendors are throwing their weight behind open source cloud orchestration tools like OpenStack and Citrix CloudPlatform, as well as open-source infrastructure automation tools that come in handy for clouds, such as Puppet and Chef.
Take, for example, Verizon Terremark's April announcement that it will invest in the open source Xen Project for server virtualization and Apache CloudStack for cloud orchestration. Or Cisco's founding of the Open Daylight Project, an open-source project based around software-defined networking. Or VMware's public pledges to work with OpenStack, which is not to mention their multiple millions invested in Puppet Labs; VMware joined a roster of OpenStack collaborators last year that also includes HP, IBM, Red Hat and Rackspace, among others.
Vendors getting in on open source projects are partially hedging their bets, said Glenn O'Donnell, an analyst with Forrester Research. But, in cases like OpenStack, "the community is big enough they'd be fools not to jump on the bandwagon," he said.
That bandwagon, at heart, is user-driven, and users in the case of cloud computing include companies like Facebook, big enough to force vendors to adopt an open-source stance in order to win a share of their business.
Meanwhile, at Facebook and other Web-scale companies that have the biggest cloud computing deployments to date, open source is a deeply ingrained part of the culture.
"Open source is what allows our industry to continue to move forward and continue to mature," said Phil Dibowitz, systems engineer for the social networking giant. "If you don't utilize open source, you end up reinventing every wheel again."
On the other hand, a pattern of improvements to open-source software contributed back to the community creates a kind of innovation relay -- improvements are picked up and run with by the next cool company to come along.
"That collaboration is what will continue to enable our industry to mature and move fast," Dibowitz said.
Another pragmatic reason for open source's growing popularity? Cost.
"At cloud scale, the common names in commercial software tend to get into licensing costs into the stratosphere," said Forrester's O'Donnell. "It's no surprise people who are building cloud infrastructure at scale are using as much open source as they possibly can."
Still, open source projects have yet to take over the cloud world. OpenStack, for example, still faces a number of maturity questions, including about its ability to perform hot upgrades, and the inter-cloud migration promised by such community standards is still years away from realization. CloudStack has been in the market longer, but the buzz in the industry is trending toward OpenStack, Verizon Terremark investment aside. And Chef and Puppet are handy tools, but cloud deployments need more than that to run smoothly.
The future is, as always, hard to predict, but O'Donnell sees signs pointing toward success for open source movements in the next three to five years.
"Microsoft is now involved in Linux," he pointed out. "Overall, if there's a force strong enough within an open source movement, you battle it at your own peril."
Dig Deeper on Building and maintaining a hybrid cloud