Share this item with your network: BACKGROUND IMAGE: iSTOCK/GETTY IMAGES
The problem with private cloud

iSTOCK/GETTY IMAGES
News
Stay informed about the latest enterprise technology news and product updates.
Misleading private cloud adoption stats hide underlying problems
Private cloud adoption numbers seemed robust, but the data hides that many enterprises aren't implementing true private clouds.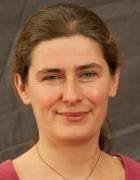 By
When it comes to private cloud adoption, you could be forgiven for thinking it's been somewhat of a disappointment.
Pundits have long insisted that widespread private cloud buildouts are a foregone conclusion, but reality begs to differ. While the technology to build a private cloud has been available for several years, uptake has been slow.
At first glance, private cloud adoption figures seem relatively robust. Forrester Research, for example, said that 31% of its enterprise customers claim to have a private cloud in place, and another 17% plan to build one in the next 12 months.
But upon closer examination, only 13% of those organizations that report having a private cloud have a "true" private cloud, said Lauren Nelson, an analyst with the firm.
"Most have adopted a software solution that improves their management capabilities," Nelson said. More often than not, those so-called private clouds don't include some key characteristics of a cloud -- for example, multi-tenancy, end-user self-service or metered usage.
Part of private cloud's problem could be IT's loosey-goosey interpretation about what it is -- and therefore what it brings to the table. Experts define a private cloud as dedicated resources running behind the firewall that are organized into an Infrastructure as a Service (IaaS) cloud computing platform. The National Institute of Standards and Technology (NIST), in turn, says that an IaaS cloud must include five essential characteristics to be a true cloud: on-demand self-service, broad network access, resource pooling, rapid elasticity and measured service.
IT's working definition for private cloud is quite different, said Aneel Lakhani, Gartner Inc.'s research director for virtualization and cloud infrastructure.
"What people call private cloud is a vast array of things," Lakhani said. "I've see private cloud refer to everything from, 'We have a data center' to 'We've built something that looks a lot like Amazon [Web Services].'"
Virtualization, public cloud tough acts to follow
That's in contrast to the wildfire which was virtualization over the past decade.
"People got into virtual infrastructure very quickly and enthusiastically -- not because the vendors told them so," said Jonathan Eunice, principal IT adviser at Illuminata Inc., in Nashua, N.H. Those adopting virtualization were consolidating servers with abandon and implementing and systematizing shared services such as backup -- even tackling disaster recovery, a luxury that used to be reserved for only the most mission-critical applications of the most deep-pocketed organizations.
Compared with the tremendous cost and agility benefits that virtualization brought to even the smallest of IT shops, private cloud's benefits are more subtle. "Academically, I get that there's a difference. But in my mind, there's no necessary difference between a virtual infrastructure and a private cloud," Eunice said. "Most of the benefits of building a private cloud have already been achieved before you get there."
Meanwhile, demand for public cloud is surging, as evidenced by industry leader Amazon Web Services (AWS), whose 2012 revenue was estimated at $2 billion; that figure projected to double this year. That growth isn't limited to AWS. The top 10 cloud providers grew by 37% in 2012, according to a recent report by financial services firm Robert W. Baird and Co. Inc.
At the same time, early adopters say that their private cloud efforts have been worth the time and money. And IT executives just laugh when public cloud vendors like AWS CTO Werner Vogels deride private clouds as "false clouds" that are designed to get enterprises to buy more hardware.
"I also don't ask my barber if I need a haircut, because I know the answer," said Scott Blanchette, CIO at Vanguard Health Systems in Nashville, Tenn., during a panel at the MIT Sloan CIO Symposium in May.
While it may not have set the world on fire, "private cloud is here to stay," Blanchette said.
The case for private cloud adoption
IT shops that have implemented private cloud software wouldn't want it any other way.
"Business owners have gone from going to the data center to see the flashing lights to consuming Infrastructure as a Service," said Neil Smith, virtualization architect at a U.K.-based hedge fund that was an early user of VMware vCloud Automation Center (VCAC), derived from VMware's 2012 acquisition of DynamicOps.
With its dominance in the virtualization market, VMware was an early leader in private clouds. In 2009, the company began down the private cloud path with Project Redwood, which in 2010 was formally introduced as vCloud Director (VCD), and is now a centerpiece of vCloud Suite, which has replaced VMware Lab Manager.
In particular, VCAC automates and speeds up the process of provisioning individual servers, Smith said, and chargeback and showback capabilities have demonstrated to business users that IT is not free. "It's influenced them to clean up after themselves," he said.
However, Smith said that his organization declined to implement some other elements of VMware's vCloud suite, such as vCloud Director, because "we didn't feel that it brought us much." Likewise, the firm is looking beyond VMware for advanced application provisioning services, eyeing software from ElasticBox that can span in-house and public clouds. VCAC claims application provisioning capabilities, but, in Smith's experience, "it's still quite a manual intervention there."
But many organizations cite high costs for commercial private cloud solutions such as vCloud as a significant barrier to adoption, Forrester's Nelson said. Prices for a full-fledged private cloud offering from VMware or one of the "Big Four" enterprise management vendors can easily cost $500,000 or more in licenses and professional services, she said, making it cost-prohibitive for small or medium-sized organizations.
About the Author:
Alex Barrett is editor in chief of Modern Infrastructure. Write to her at abarrett@techtarget.com.
Dig Deeper on Building and maintaining a hybrid cloud