Share this item with your network: BACKGROUND IMAGE: iSTOCK/GETTY IMAGES
The problem with private cloud

iSTOCK/GETTY IMAGES
News
Stay informed about the latest enterprise technology news and product updates.
Ditching commercial offerings for open source private cloud software
Open source software is an appealing alternative to proprietary offerings for building a private cloud, but it's not a bulletproof solution.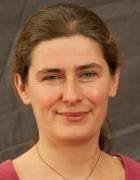 By
Not surprisingly, a number of open source private cloud technologies have emerged as alternatives commercial software. They feature varying degrees of maturity and adoption. Among these open source platforms are offerings from Eucalyptus, Citrix CloudPlatform, OpenNebula and OpenStack.
For some users of these platforms, commercial private cloud software was never even in the picture.
When it came time to build a private cloud, marketing software startup HubSpot in Cambridge, Mass., disregarded VMware because of its historically high costs, but also because of its legacy as a virtualization vendor, said Jim O'Neill, HubSpot's CTO.
"A lot of people associate private cloud with VMware, but there's a really big difference between virtualization and cloud," he said. Cloud isn't so much about being able to aggregate and manage virtualization hosts, "it's about having a programmable infrastructure," he said.
"We see the cloud as being about the advent of an API [application programming interface] through which you can control capacity and provisioning of resources, such that you can automatically move workloads and script changes," O'Neill said.
HubSpot began building an Open Stack-based private cloud in 2011 to complement workloads running on Amazon. Of the 2,000 or so instances it runs steady state, about 90% still run on Amazon Web Services (AWS), with the remainder on the internal private cloud. HubSpot hopes to increase the number of workloads running internally to about 30% of the total over the coming year, focusing on data-intensive apps and leaving emerging and high-growth applications on AWS.
"The goal is to have the right cloud for the right workload," O'Neill said.
But O'Neill also acknowledged that OpenStack isn't exactly bulletproof. "OpenStack [Nova] compute and [Swift] storage services are solid," he said, "but networking is evolving, like with all clouds." He is still looking forward to more from OpenStack Quantum, a software-defined networking project that will allow users to script virtual networks via API. Furthermore, implementation isn't always easy. "We're still in the first inning; some assembly may be required," O'Neill said.
The middle path
Between the high-cost commercial private cloud packages, and low-cost do-it-yourself open source platforms, a sea of smaller players is vying for the attention of would-be private cloud implementers, all promising to facilitate the implementation of a private cloud more easily or for less money.
"We feel that private cloud is very popular, but a lot of SMBs don't have the skill sets to stand up a private cloud," said Paul Speciale, CMO at cloud provider Appcara, which focuses on making it easy to layer application services onto a private cloud. "Even for a [specialist], it takes a full day of work, and they know what they're doing."
As such, there's a veritable cottage industry of companies offering some level of open source private cloud bundles, said Gartner's Lakhani. At last count, Gartner tracks more than 80 companies that make some form of private cloud software.
For instance, there's Appcore, which packages CloudStack private clouds on top of in-house hardware; Piston Cloud Computing for OpenStack shops; and CloudWeavers, a U.K. company whose software on a pluggable USB stick auto-discovers and configures an OpenNebula private cloud.
Some private cloud startups are taking their cues from as-a-Service and managed service providers when approaching customers.
Gravitas of New York, N.Y., targets hedge funds with its Gravitas Private Cloud running on a partitioned VCE Vblock. Appko delivers a private cloud on top of private converged infrastructure through its self-service portal called MyCloudPod that is delivered as Software as a Service (SaaS), over the Internet. Metacloud in Pasadena, Calif., uses the SaaS metaphor but builds an in-house OpenStack private cloud that it monitors and manages remotely.
It's the use case, stupid
Simplicity notwithstanding, an equally important consideration for organizations is to consider their goals in building a private cloud.
The answer to that question varies a bit, said Jay Litkey, CEO at Embotics, a virtualization and cloud-management software provider.
"What an organization wants from a private cloud depends on what business they are in; it's not a one size fits all," he said.
Generally speaking, Litkey said, private cloud deployments tend to follow three broad use cases: improved service provisioning through automation; self-service for test and development environments; and to help move to a shared-services model, especially within the education and government markets.
"We used to see a lot of distributed IT," Litkey said. "Now, IT wants to be the central service provider, and bring all its tenants into a multi-tenant private cloud."
Alternately, developers working on a new application type will help bring a private cloud online, said Carlo Daffara, an engineer with CloudWeavers.
"Most organizations do not want to build a private cloud per se; they want to build a platform for a specific application," he said. In particular, Daffara said that many shops will build a private cloud when they are looking to launch a major new application development project based on, say, NoSQL or scalable Web services.
In the future, that's probably what will push private cloud from the shadows and into the mainstream, said Illuminata's Eunice: the increasing popularity of scale-out, grid-style applications such as big data analytics.
"Not all apps are created equal, and a lot of the apps that run so well on service provider clouds and grids are not necessarily the same [enterprise] apps that run on traditional scale-up infrastructure" (i.e., your average relational database or enterprise resource planning system, Eunice said).
That new class of apps -- video capture, big data analytics, select HPC workloads -- "a lot of them used to be 'don't care' applications," he said. "Now, they're running Facebook or Google or Bank of America's customer service portal, and a good portion of them run very well on a cloudy infrastructure."
About the Author:
Alex Barrett is editor in chief of Modern Infrastructure. Write to her at abarrett@techtarget.com.
Dig Deeper on Big data, machine learning and AI