Share this item with your network: BACKGROUND IMAGE: iSTOCK/GETTY IMAGES
Hybrid cloud may be more than an enterprise stepping stone

iSTOCK/GETTY IMAGES
News
Stay informed about the latest enterprise technology news and product updates.
Hybrid cloud management marked with familiar challenges
Though often considered a solution for security-wary enterprises, hybrid clouds bring their own issues and familiar management challenges.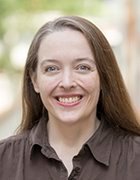 By
Although industry observers see that hybrid cloud is in IT's future, it doesn't mean it's a perfect solution. The hybrid model fixes some problematic aspects of cloud computing, but it also comes with a set of challenges, some new and some already familiar, for IT operations professionals to contend with. A move to hybrid cloud may not be as radical as moving entirely out of the corporate data center, but it can still mean significant changes for the IT team and end users.
"IT's dominance of a specific knowledge area (IT) has been eroding, and now that dominance is limited to highly specialized skills and expertise that often get outsourced to third-party suppliers and [are] easily accessible to the enterprise's business practitioners, as well as IT practitioners," according to a 2012 Gartner report on Hybrid IT. "The role of IT, once 'Dr. No,' has changed to one of enabler, collaborator and orchestrator, particularly in the innovation arena."
At the same time, however, the more things change, the more they stay the same. Hybrid cloud management comes with challenges already all too familiar to IT people, namely data classification and capacity planning. Both are necessary to gauge the long-term cost-effectiveness of either public or private cloud for each application.
If organizations want to use hybrid cloud for cloud bursting, for example, it's important to know where the internal data center's capacity ends, how much is needed from an external cloud, and for how long. If certain applications are to be housed internally and others externally, it's also important to monitor capacity demands to gauge whether applications are actually appropriate for one scenario or the other.
"People fail to understand that the provisioning of capacity is not simple," said David Eichorn, global practice head for Zensar Inc., an IT consulting firm. "You have to look at the operational impacts -- companies can't afford to fail from a capacity management perspective."
It's also key to appropriately classify data within the organization, so that sensitive data doesn't end up on an external cloud.
"The challenge with data classification is making sure that you clearly understand the classification before you start choosing a platform. I just don't think that goes away," said Lisa Larson, VP of enterprise cloud solutions for Rackspace Hosting. "Cloud is an amazing platform but you have to use it the right way. It all goes back to, 'What does the data look like, where does it need to reside?'"
Hybrid cloud management stumbling blocks
The issue of workload migration between clouds is also one that can't be ignored -- much of the technology in this area remains in its infancy, or has reached only an awkward adolescence.
One often-overlooked issue with workload migration between clouds is architectural compatibility, said Randy Bias, co-founder and CTO of CloudScaling, Inc., provider of OpenStack-based on-premises cloud management software and services.
A focus of discussion in the industry right now is application programming interface (API) interoperability, but the underlying architecture can still throw a monkey wrench into managing two API-compatible clouds, Bias said.
For example, when a user deploys a workload on cloud A for development, there might be one network interface. When it comes time for deployment on cloud B, and there are two network interfaces, which network interface should the user bind the Web server to?
"You don't know," said Bias. "It gets worse when you get into a VMware cloud where you can have arbitrary numbers [of network interfaces]. So if people really want to talk about interoperability and compatibility, it's got to start at the architectural and behavioral compatibility levels, and APIs have little or nothing to do with it."
Managing security and identity in a hybrid cloud environment can also be quite complex.
"Part of the advantage of building in a cloud environment is being able to turn up and down resources on demand," said Jonathan Bryce, executive director of the OpenStack Foundation. "If you have to manage an infinite number of authentication scenarios, that limits the ability of the application to auto-scale."
Federated identity management tools that work across heterogeneous clouds may help, but implementing them is no picnic, either.
"The big issue is that a lot of these clouds on the authentication side sort of act like separate identity pools right now," said Bryce. "That's what some of the work is being done on -- creating ways to share identities between different applications."
The endgame debate
While movement toward the hybrid cloud is a clear trend in the market right now, whether it will be the dominant paradigm for cloud computing into the future is still a matter of conjecture and opinion at this point.
"The interim solution is hybrid, and I think people just want to hedge their bets," said CloudScaling's Bias. "They want choice, and they want to make sure that if something goes wrong with public cloud adoption, they've got someplace to go."
"I believe the hybrid cloud is the ultimate state of cloud computing," countered Rackspace's Larson. "If you're an IT organization, I think you have to look at it from a lifecycle standpoint -- you just don't put an application onto a cloud technology and platform and just set it and forget it. That application will continue to change, the workload may change, and so the platform may change."
Beth Pariseau is senior news writer for SearchCloudComputing.com. Write to her at bpariseau@techtarget.com or follow @PariseauTT on Twitter.
Dig Deeper on Cloud application development