Fotolia
Azure DevOps Projects helps ease release automation
Microsoft's Azure DevOps Projects simplifies the process of configuring DevOps pipelines in the cloud and helps soothe release automation.
NEW YORK -- Microsoft's new Azure DevOps Projects tool lets developers configure a DevOps pipeline and connect it to the cloud with no prior knowledge of how to do so.
Azure DevOps Projects, released to public preview at the Microsoft Connect(); conference here this week, is a scaffolding system for developers to configure a full DevOps pipeline and connect to Microsoft's Azure cloud services in less than five minutes.
With digital transformation efforts in full swing across enterprises in nearly every industry, developers are driven harder than ever to speed up application releases. In the process, they also want to ensure quality and security and to manage these apps more efficiently. This is where DevOps becomes critical and where a simplified way to get started with DevOps could be useful.
Abel Wang, a senior cloud developer advocate for DevOps at Microsoft, demonstrated how, with a series of clicks to provide information about the type of application and programming language used, Azure DevOps Projects sets up a Git repository and wires up automated build and release pipelines. Everything is automatic, although developers can customize the configuration.
"We make it ridiculously easy to go to a full DevOps environment," Wang said.
Azure DevOps Projects comes out of the intersection of Microsoft's Visual Studio family of tools and services -- particularly Video Studio Team Services (VSTS) -- and the Azure cloud platform.
It's hard to set up your DevOps pipeline, because developers often manually integrate a lot of different tools, said Scott Guthrie, executive vice president of Microsoft's cloud and enterprise group. However, VSTS is fully integrated with Azure.
"I think this shows that Microsoft now has a good set of tools and a strengthening set of stuff for ops," said Thomas Murphy, an analyst with Gartner.
Microsoft has historically been weak in areas such as release automation, but a stronger Azure platform, including Azure DevOps, will help Microsoft better compete with Amazon Web Services (AWS) for enterprise customers. New independent software vendors still target AWS or Cloud Foundry, but in the corporate space -- especially retail businesses that view AWS as a competitor -- there is a growing business-driven push away from AWS and toward Azure, Murphy said.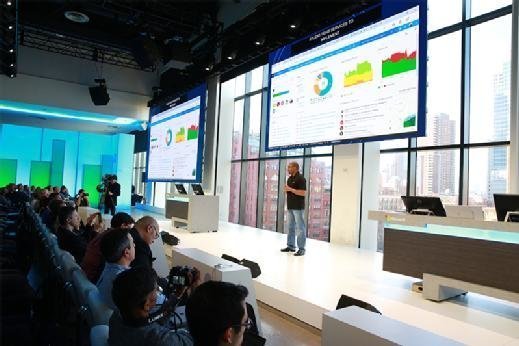 Microsoft continues to advance cloud for DevOps
Another VSTS capability, release management gates, enables developers to specify conditions necessary to begin or finish a deployment to an environment, automating a process that's often manual. DevOps pros can configure an environment to deploy and wait a day to ensure there are no blocking work items or monitoring alerts before proceeding with deployment, said Brian Harry, Microsoft's corporate vice president for Visual Studio Team Services and Team Foundation Server (TFS), in a blog post
VSTS also has free, cloud-hosted continuous integration (CI) and continuous delivery (CD) on macOS, so teams can build and release Apple iOS, macOS, tvOS and watchOS applications without the need for Mac hardware. This also means the VSTS CI/CD system in the cloud covers the gamut of Linux, macOS and Windows in one offering.
Without security and performance, there are no apps of the future, and moving fast only gives you continuous bugs.

Theresa LanowitzCEO, Voke
Microsoft also made generally available Team Foundation Server 2018 and the TFS Database Import Service. Additionally, it released to preview the company's open source command-line tools for VSTS and YAML support for VSTS build definitions, so developers can represent their build pipeline as code.
Finally, Microsoft launched a new partnership with GitHub to drive adoption of the Microsoft-developed Git Virtual File System (GVFS) as the industry standard to use Git at scale. Microsoft has become one of the most prolific contributors to open source largely through GitHub, and the two have worked together to bring GVFS to the code repository's 25 million users on Windows, Mac and Linux clients, said Sam Lambert, senior director of infrastructure at GitHub.
Theresa Lanowitz, founder and CEO of Voke, a market research firm in Minden, Nev., praised Microsoft for its strong release management updates with software such as Azure DevOps Projects, but she expected to hear and see more about security and performance. "Without security and performance, there are no apps of the future, and moving fast only gives you continuous bugs," she said.
"Our research shows low automation and low adoption of any commercial release management tool for full lifecycle traceability -- of all assets," she said in an interview from Microsoft Connect();, noting that enterprise integration issues may be partly to blame for low adoption of these tools.