Share this item with your network: Technology insights for the data-driven enterprise

iSTOCK/GETTY IMAGES
Manage
Learn to apply best practices and optimize your operations.
Cloud apps are movin' on up
It's not new anymore. The cloud is everywhere, and most business apps out there have cloud versions as well. But it still put some companies on edge, and they aren't on board -- yet.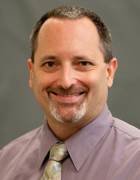 By
There are few enterprise applications that are not available as cloud apps, and businesses are doing a lot of hard thinking about when to jump in, as you'll learn in reading this issue of Business Information.
The choices run the gamut. On the one hand, you have Plymouth, Mich., manufacturer CCI Industries. "We've completely jumped in -- or, jumped up into -- the cloud with both feet. We're going with everything," says Jeffrey Aznavorian, CCI's chief operating officer, in Brenda Cole's cover story on how much ERP functionality companies are putting in the cloud.
On the other hand, there's Anisa International, another midsize manufacturer, which is moving in a more measured way, deploying NetSuite's cloud ERP platform model, according to Gary Heege, senior vice president of finance and IT. "We're a relatively small company and didn't want the heavy hardware investment that comes with, say, Oracle -- but we wanted the functionality," Heege says. He adds, though, that factors such as a lack of IT resources mandated a gradual rollout.
Still, CCI Industries and Anisa are in the minority, experts say, because many businesses remain skittish about putting financial and customer data in the cloud, and, presumably, out of their control, despite the many advantages such as cost savings.
There are ways to alleviate or even eliminate some of the concerns about moving enterprise systems like business intelligence to the cloud, according to TechTarget analyst Wayne Eckerson. If anything, the cloud will lower costs, he writes, and that alone could be enough to outweigh the risks.
The decision to move to the cloud may ultimately not be in the hands of your company's IT leaders, but in the hands of your customers, both internal and external. "Our initial motivator was fear [of missing out on the cloud opportunity]," says Jon Peirce, senior vice president of IT at EMC, in Stephanie Neil's story on companies offering IT as a Service, turning traditional IT departments into internal service providers. "But now we are better business partners. We, as an IT organization, are viewed strategically and in a more positive light."
The bottom line is what is really going to drive more adoption of cloud apps for business applications. There used to be the same hesitation about online banking, and now online is driving much of the growth in the financial services industry. And, as Forrester Research analyst China Martens points out inside, "As people get more comfortable with cloud elsewhere in the business, they start thinking 'Where else can I apply that?' "
The answer? Everywhere.
Dig Deeper on SaaS support and licensing