Top 10 cloud computing providers of 2012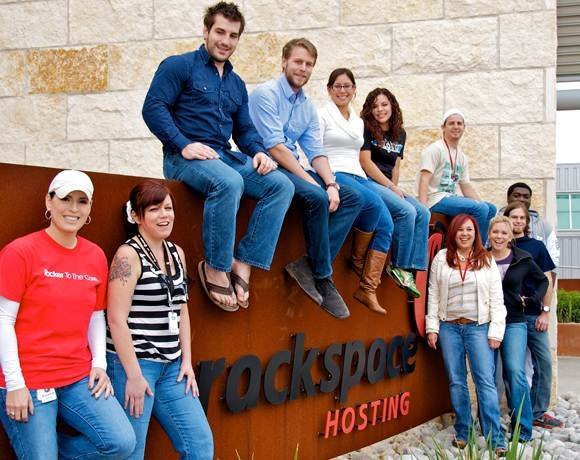 Source:
Image courtesy of Rackspace
Rackspace Inc. may be this year's sleeping giant. Although it hasn't made any billion-dollar acquisitions the way several competitors have in 2012, the co-creator of the OpenStack open source cloud OS is positioned to remain a leader on the cloud provider rolls. In fact, the OpenStack community just shipped its fifth release, code-named Essex, in early April. Rackspace, which started out as a custom applications hosting company in 1998, provides traditionally managed hosting as well as public cloud Platform as a Service (PaaS), and hybrid cloud services that blend the two technologies. The company grossed almost $1.3 billion in fiscal 2011, up from $629 million in 2009, pushing growth well into double digits annually with about a fifth of that coming from its cloud businesses last year. The company began the year with 4,040 employees -- who are referred to as "rackers" -- more than 170,000 customers and nearly 80,000 servers in more than 233,000 square feet of data center space worldwide.
Last year at No. 2 was Verizon/Terremark.
View All Photo Stories