Snapshots of AWS re:Invent 2012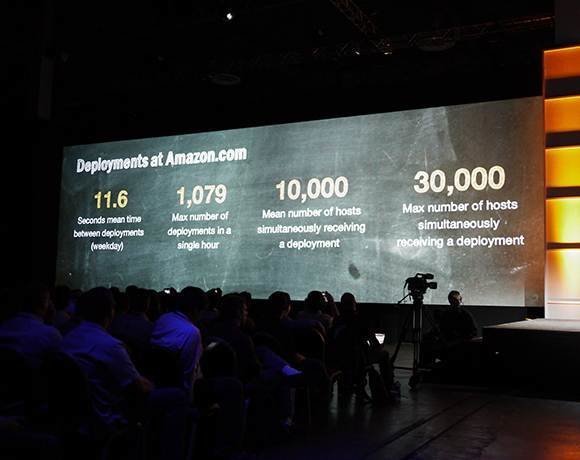 Amazon Web Services (AWS) unquestionably remains the 800-pound gorilla in the Infrastructure as a Service (IaaS) market. Keynote speakers were able to offer some eye-popping statistics about the sheer size of the AWS infrastructure and business.
In the six years since AWS launched, the public cloud provider claims hundreds of thousands of customers in 190 countries, including startups Pinterest, Instagram and Dropbox, as well as large entities like Netflix, Shell and Adobe. The company also hosts more than 300 government agencies worldwide and 1,500 academic institutions in its cloud. Currently, AWS has nine regions where it houses physical data centers, 25 availability zones and 38 edge locations for content distribution worldwide.
View All Photo Stories