Thirteen cloud service providers to watch in 2013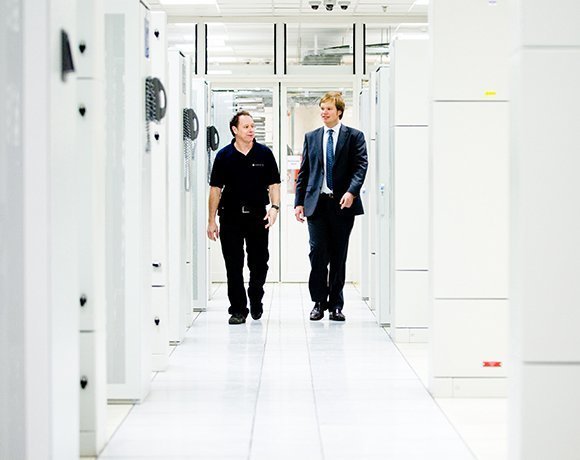 Source:
Courtesy of Savvis
Enterprises with mission-critical workloads and/or sensitive data like the idea of cloud for its flexibility, cost savings and automation, but they remain wary of potential security breaches or data loss due to outages. Many of these enterprises shun Amazon Web Services and look to Infrastructure as a Service providers with a history in uptime and reliability, such as CenturyLink/Savvis.
"Savvis has been in the market for the past two decades," said Jonathan King, vice president, global cloud solutions. "As we get more integrated, continue to expand, [we] see a lot of demand for workloads because customers won't take things to Amazon." Part of IT's Amazon apprehension stems from lingering security woes with public clouds. Those cloud security concerns haven't gone away, King added. "Though companies are starting to understand the cloud and rationalize which workloads they're moving there."
Savvis is also addressing interoperability concerns while making a push for hybrid cloud -- having the ability to work with private cloud and move workloads to public cloud when necessary. "A lot of applications are being written for public cloud," King said. "We have the familiarity and awareness of other players in the [Gartner Magic] Quadrant and around us," he added. "So we have a good foundation -- interoperability with public cloud workloads. Hybrid means leveraging existing assets and working with public cloud." If the predictions about 2013 being the "Year of Hybrid Cloud" are correct, then Savvis could reap the rewards of working with others.
View All Photo Stories