Thirteen cloud service providers to watch in 2013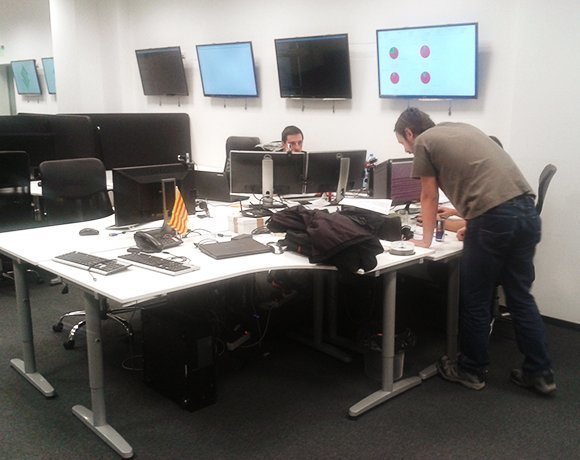 Source:
Courtesy of CloudSigma
Frustrated by the limitations of larger existing Infrastructure as a Service vendors, such as Amazon and Rackspace, the founders of CloudSigma looked to facilitate a more collaborative, flexible relationship between public cloud providers and customers.
"We found that the public clouds available were a lot more restrictive than we felt was necessary, and it was a frustrating experience setting up infrastructure within those clouds," said CloudSigma chief executive officer and co-founder Robert Jenkins.
CloudSigma, an IaaS provider based in Zurich, Switzerland, was founded in 2009 as an alternative to public cloud giants, as a way to combine the flexibility and scalability of public cloud with the control customers were used to with managed hosting -- a mission statement that could appeal to cloud-wary enterprises.
"[CloudSigma's] solution is really somewhere between managed services and pure cloud computing," said David Linthicum, founder and CTO of Blue Mountain Labs in Reston, Va. "Some enterprises will find that more desirable considering they are not giving up total control."
The a la carte, or utility, approach to IaaS has attracted Ogmento, a location-based gaming company. "We like the fact that with CloudSigma, CPU performance, RAM size, HD size -- they're all sort of independently configurable," said Terrance Cohen, vice president of game platforms at Ogmento.
"If we were using another provider, to get the RAM that we need, we'd probably end up spending considerable amounts on hard drive space that we wouldn't use," he added.
In TechTarget's ongoing Cloud Pulse Survey, 45% of respondents said they do not plan to deploy cloud services. Of those, 36% cited an unwillingness to relinquish control as the reason. CloudSigma's utility-based approach offers controlled costs and fewer infrastructure worries than the IaaS bigwigs, keeping customers in control of their cloud environment and making CloudSigma a vendor to watch for enterprise adoption in 2013.
View All Photo Stories