Eleven cloud computing industry movers and shapers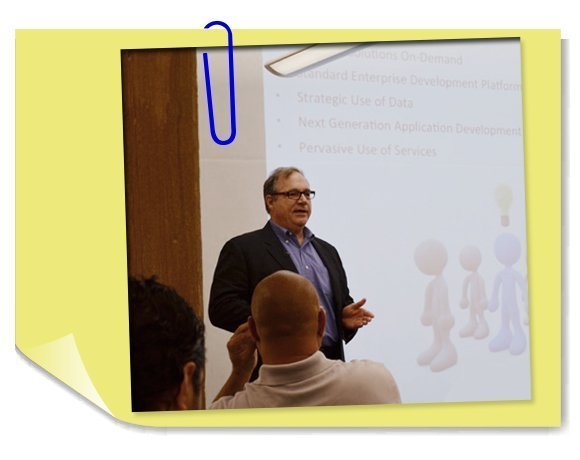 Source:
David Linthicum; post-it: Thinkstock
It seems you can't visit any cloud computing website or conference these days without stumbling across the words of self-proclaimed "B-List geek" David Linthicum. Formerly the chief technology officer and founder of Blue Mountain Labs, in 2013 Linthicum became the senior vice president of Cloud Technology Partners, a cloud consulting group for enterprises and government agencies.
"[I'm] looking at what's next and defining how it will continue to shape this emerging space," said Linthicum when asked about his role as a thought leader in the cloud industry.
But Linthicum isn't just saying what vendors want to hear. He's earned his status as a thought leader by challenging the status quo in the cloud computing industry through blogs, keynote addresses at conferences, podcasts, authoring over 13 books and through his consulting group. Through these platforms he advocates for changes in the cloud market, promoting the validity of smaller cloud providers over cloud giants who are cannibalizing the market -- hoping end users see the innovation that smaller vendors can offer. As the cloud industry advances, Linthicum also pushes for "the movement to complex or multi-cloud architectures" with the end game being "the ability to mix and match many clouds to form the final business solution."
Following the announcement that Cloud Technology Partners offers cloud management platform services, Linthicum is taking a shot at ensuring his push for multi-cloud architectures becomes a reality. With Linthicum taking a hand in the cloud vendor market, he makes another shift in his job role, continuing to move and shape the industry as it matures.
View All Photo Stories