Share this item with your network: Technology insights for the data-driven enterprise

hin255 - Fotolia
Get started
Bring yourself up to speed with our introductory content.
Cloud integration tools: The most popular products
There's no shortage of tools to integrate cloud applications. Here's a brief – but thorough – list of the most popular products on the market.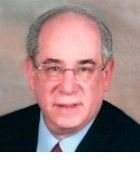 By
Today's diversity of application platforms call for careful evaluations of cloud integration tools, said Forrester...
Continue Reading This Article
Enjoy this article as well as all of our content, including E-Guides, news, tips and more.
Research analyst Henry Peyret. "The tooling market is facing multiple convergences between cloud and on-premises, creating hybrid integration, convergence of data and event-based interfaces," he said.
Not all products support changing integration needs. "Companies should plan for tactical choices today but [shouldn't] expect to get one solution for all their integration needs," said Peyret, co-author of Forrester's TechRadar: Integration Technologies, Q2 2015.
Here's a roundup of cloud integration tools, drawn from Forrester's and Peyret's reports.
Adeptia: The Adeptia Integration Suite uses an enterprise service bus (ESB) for application and data connectivity. Its ETL module extracts data and transforms into other formats for use.
Akana: Users can create, manage and secure APIs with tools like Cloud Integration Gateway, which makes aggregated data available to applications and APIs for subscribers in their own apps.
Dell Boomi: Boomi AtomSphere is a multi-tenant cloud platform that supports multiple cloud environments as well as business-to-business integration.
IBM: Graphical-based WebSphere Cast Iron runs as a virtual appliance on existing servers or as a multi-tenant platform for integrating cloud and on-premises applications.
Informatica: Several products target application and data integration, cloud management and connectivity. Informatica's tools also address synchronizing and relating data and processes between cloud and on-premises systems.
Jitterbit: Harmony's enterprise app connectors support SOAP and REST, the leading Web services specifications. Offering connectivity for multiple databases, the application validates and filters data on the fly.
Microsoft: Integration Services on Azure creates mobile front ends that integrate with existing processes and data.
MuleSoft: Anypoint targets business transformation through API-led connectivity and addresses connectivity across SOA, software-as-a-service applications and APIs.
Red Hat: JBoss Middleware integrates systems, applications and data through an ESB and enterprise messaging. In addition, JBoss xPaaS services for OpenShift creates an API foundation for integrating enterprise assets.
Software AG: Webmethods features an ESB to unite systems, services, devices and business partners.
Talend: Talend Studio is an open source integration platform with graphical tools and wizards.
Tibco: With two dozen integration products, Tibco takes a granular approach to lifecycle governance, connectivity, process management and API management.
WSO2: Tools offered by WSO2 include API management, governance, load balancing and data services.
Dig Deeper on Cloud APIs and integration