Evolve vendor, cost management strategies for use with multiple clouds
When you adopt multicloud, you align with multiple vendors -- and complications arise. Follow these steps to manage cloud provider negotiations, create polices and optimize costs.
When enterprises move to a multicloud model, they risk losing leverage when it comes to cloud provider negotiations and service- level agreements, including any volume discounts they get with a single provider. However, there is a point where it makes sense to adopt multiple clouds -- but organizations need to evolve their cloud vendor and cost management strategy accordingly.
Enterprise software vendors, such as Oracle, IBM and CA, negotiate with their customers on Enterprise License Agreements, providing access to technology for a certain period of time, at a certain cost. Cloud vendors, on the other hand, started as basic utility providers -- like companies that supply power or water -- and charge customers similarly, based on usage. But today, cloud vendors strive to play well with enterprise procurement processes, and, in that sense, have become more like traditional software vendors. They are willing to negotiate, for example, to get a long-term commitment from a major, Global 2000 company.
Meanwhile, more enterprises have embraced multiple clouds, and use a mix of infrastructure as a service (IaaS) platforms, such as those from Amazon Web Services and Google Cloud Platform. While this still gives the enterprise the opportunity to play one provider against another, in terms of costs per service, it does make negotiations more complicated, and it could add risk and unexpected costs.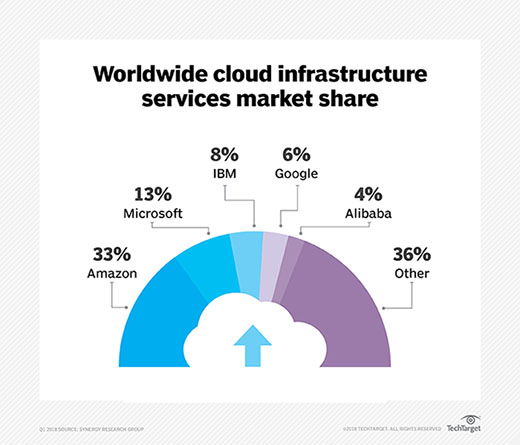 As a result, enterprises must have a plan to manage providers, their services and costs under a multicloud model. Here are some key steps:
Identify your cloud services requirements
Today, cloud vendors strive to play well with enterprise procurement processes, and, in that sense, have become more like traditional software vendors.
Many enterprises rush into cloud cost negotiations, without any idea of what specific services they need, or what purpose they have for them. Regardless of whether you use one or multiple clouds, you need to understand your requirements.
For instance, if an enterprise relies on analytics more than transactional applications, it's more in need of database and big data services, rather than online transaction processing services. This means the organization should approach cloud providers with that requirement in mind to get the best volume price, specifically, for analytical tools and databases.
Create policies
Once you have more than one IaaS cloud provider on board, with specific, pre-negotiated prices for the services you need, create policies around which services your internal users can access, and for what reason.
Benefits can outweigh challenges
A multicloud model adds complexity for enterprise IT teams. However, the ability to pick more than one public cloud provider means that organizations can deploy different types of cloud services for different patterns of use. This seems to have more benefits than downsides -- but the ability to efficiently manage and govern cloud costs becomes much more important.
Policies might also dictate, for example, which cloud services an organization selects for object storage, based upon application requirements, as well as security and performance requirements. From there, it might be a matter of price. The cloud provider that offers those object storage services, and that meets the requirements for the application, gets the business. This is known as least-cost-cloud-service selection, which organizations can automate using the cost monitoring and governance technologies discussed in the third step.
Set up the right tools
Cloud cost monitoring and governance tools, including CloudHealth and Cloud Cruiser, allow admins to aggregate cost data, such as who's using which cloud service and for what purposes. But, most importantly, they offer the ability to govern the use of services around cost data. This means if users employ a cloud service in a way that exceeds a budget, these tools will trigger alerts and automate account shutdowns.
These tools are not, however, a substitute for good planning. Before you choose a cost monitoring and governance tool, establish your own approach to monitor and govern services from multiple clouds. For example, understand the specific metrics you want to track -- such as cloud usage by the value it brings to the business -- before you set up cost controls and cost governance. The analytics services mentioned in the first step, for instance, might cost more, but the information they produce to help make better business decisions justifies that high cost.
Dig Deeper on Cloud pricing and cost optimization