Share this item with your network: Technology insights for the data-driven enterprise

everythingpossible - Fotolia
Evaluate
Weigh the pros and cons of technologies, products and projects you are considering.
Four questions to ask cloud integration vendors
When evaluating applications, know what you need from vendors, like API management or multi-tenant services, and what you don't, like lock-in.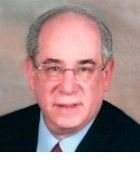 By
As businesses race to integrate their legacy applications, cloud-based software-as-a-service subscriptions and...
Continue Reading This Article
Enjoy this article as well as all of our content, including E-Guides, news, tips and more.
enterprise databases, vendors are lining up for a slice of the pie. A 2014 Forrester Research report on hybrid integration considered 51 criteria and identified 14 vendors that make the cut.
The criteria encompassed several areas, including application integration using an enterprise service bus, API management, multi-tenant services and business process management.
Ash Kulkarni, senior vice president and general manager of Informatica's cloud data integration unit, believes several key questions must be asked of any cloud integration vendor under consideration.
"Think about what rules to apply as data moves between clouds and what kinds of users can get access to applications and data," Kulkarni said. Those users typically range from employees to the general public. The vendor must understand, for example, which data fields need to be masked from unauthorized personnel, such as salary or credit -- and it must apply the company's governance rules for which types of data can be stored in the cloud and which can't.
Kenan Rappuchi, a partner at cloud integration consultancy WSM, warns against tools that make it difficult to switch platforms or providers. "Getting locked into any vendor, service or platform can be a very expensive proposition," Rappuchi said. "Even if the solution is working for you, ensure that you have a way out if costs rise. It's even more crucial if the services turn out to be not what you expected."
With WSM's help, industrial and laboratory workbench maker Formaspace extricated itself from lock-in. The Austin, Texas, company had hired an offshore vendor that implemented Web application SugarCRM in a nonstandard way to benefit its own product. WSM came in and relocated hosting services to Rackspace, switched SugarCRM to a pay-per-use model and reconfigured the company's Web server. "Our operations are more streamlined, work faster and cost less," said Loddie Alspach, IT technician at Formaspace.
So on cloud integration products, buyer, beware. Some things never change -- not even in the cloud age.
Dig Deeper on Cloud APIs and integration